Wally West Joining Up The Dots Between Heroes In Crisis, Rebirth, Doomsday Clock in Flash Forward #6 – 5G Next? (Spoilers)
Today sees the final issue of Flash Forward #6 by Scott Lobdell and Brett Booth. Following on from Heroes In Crisis, it was intended to return Wally West back to the DC Universe in some form, after killing a bunch of heroes accidentally but then covering it up and pinning the blame on Harley Quinn and Booster Gold. In last week's Harley Quinn #70, they certainly remember…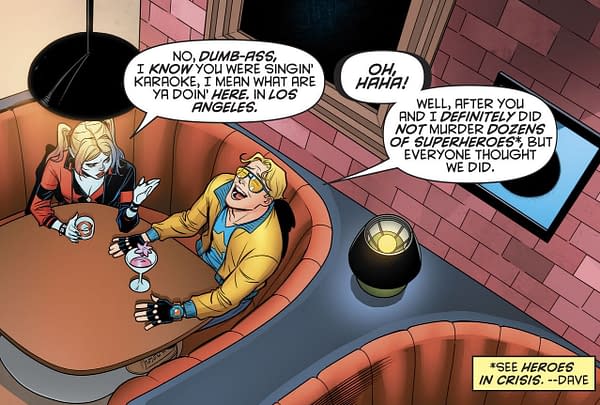 Well, Wally West bumped into the cosmos, the dark dimensions and a place where his timelost children still exist. Well in the final issue, he managed to make right one thing that went wrong…
As DC Continuity is rewritten. And, as we have been predicting from day one, he gets to sit in the Mobius Chair.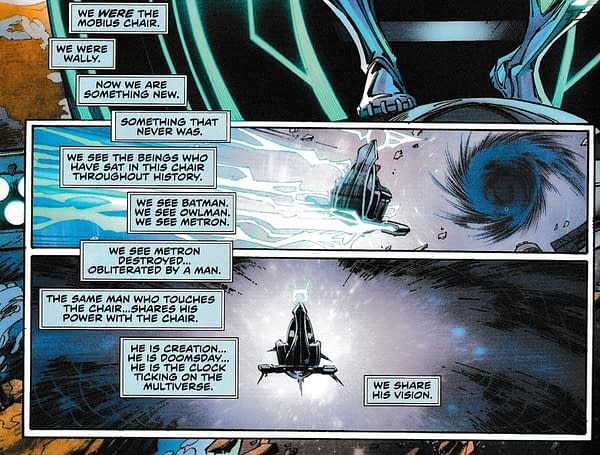 And takes on the powers of Dr Manhattan, the last individual to sit in the chair, as we pointed out at length, all happened in Justice League #50 before Rebirth.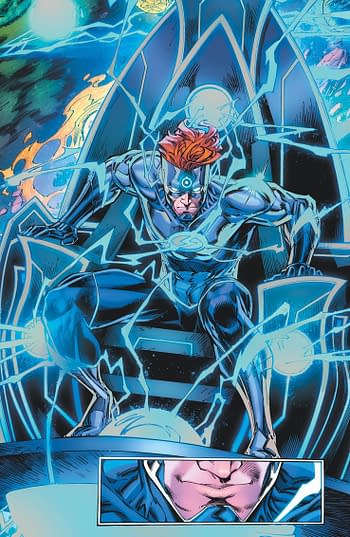 We have also seen what happens in Generation Zero for Free Comic Book Day (before lawyers force them to change the name) also by Lobdell and Booth, and now the unauthorised sequel to Doomsday Clock…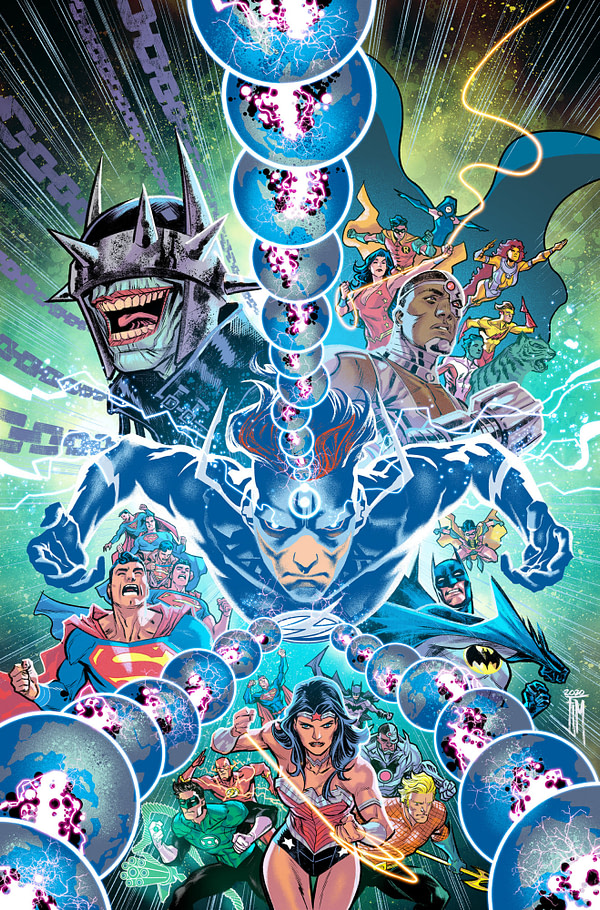 But if anyone thought any of this was planned from the get go – would thy really have given it to Scott Lobdell to write? And what are the chances of Wally West, with the power of Dr Manhattan, tracking down another individual in a parallel universe…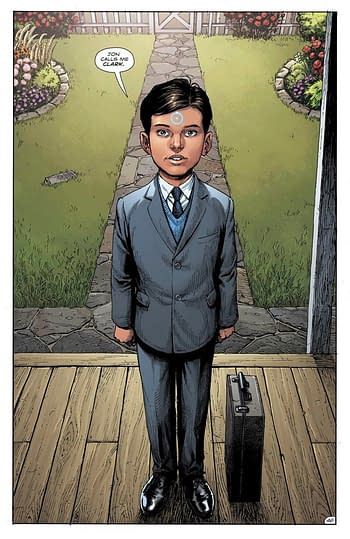 …or maybe another…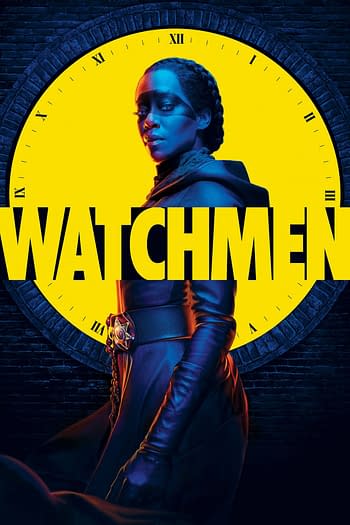 Generation Five is next…
FLASH FORWARD #6 (OF 6)
(W) Scott Lobdell (A) Brett Booth, Norm Rapmund (CA) Evan Shaner
The finale of Flash Forward is here, and Wally West must make the toughest choice of his life: save the day, or save his family. With the crack in the Dark Multiversal barrier reaching critical mass, Wally's mettle will be tested in ways the young hero has never seen before…and this surprise ending will leave you speechless!In Shops: Feb 19, 2020 SRP: $3.99
Flash Forward #6 is out today from DC Comics… I bought mine from Piranha Comics in Kingston-Upon-Thames. Piranha Comics is a small south London comic store chain with a small south-east store in Kingston-Upon Thames's market centre, which runs Magic The Gathering nights on Fridays, and a larger south-west store in Bromley, which also runs Magic nights and has an extensive back issue collection and online store. If you are in the neighbourhood, check them out.