SCOOP: Warren Ellis And Jason Howard's Trees, From Image, For May (UPDATE)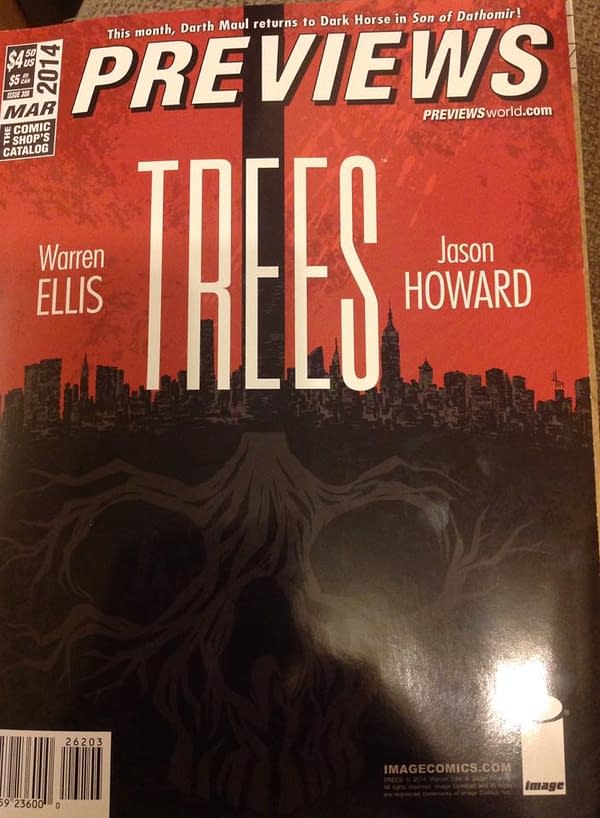 On the back of tomorrow's Previews, a new surprise May solicitation to keep you on your toes. Trees, from Warren Ellis and Jason Howard, who recently worked together on the digital comic Scatterland.
And there's a preview inside as well.
Thanks to the retailer who sent the above image across… expect Image Comics to officially confirm later today or tomorrow.
UPDATE: Warren Ellis has confirmed the news, with the solicitation,

Ten years after they landed. All over the world. And they did nothing, standing on the surface of the Earth like trees, exerting their silent pressure on the world, as if there were no-one here and nothing under foot. Ten years since we learned that there is intelligent life in the universe, but that they did not recognise us as intelligent or alive. Beginning a new science fiction graphic novel by Warren Ellis & Jason Howard.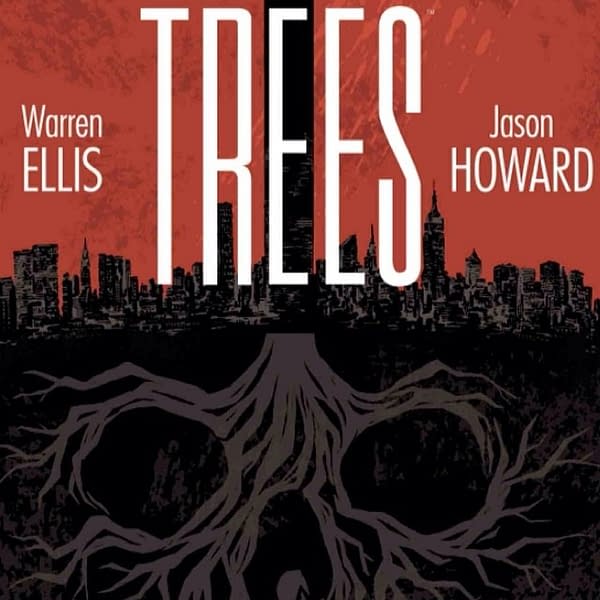 And CBR, somehow, have come up with the cover to issue 2….