Weapon H v. Weapon V: Dawn of Absolute Carnage in Weapon Plus #1 [Preview]
If there's two things Marvel is good at, it's milking the crap out of Wolverine's backstory by pumping out comics about the Weapon X program and publishing super-mega-crossover events, so it's no surprise that next week sees the release of Absolute Carnage: Weapon Plus, combining two of Marvel's greatest assets. We've got a preview of the comic by Jed MacKay, Stefano Raffaele, Dono Sanchez-Almara, and Joe Sabino. Check it out…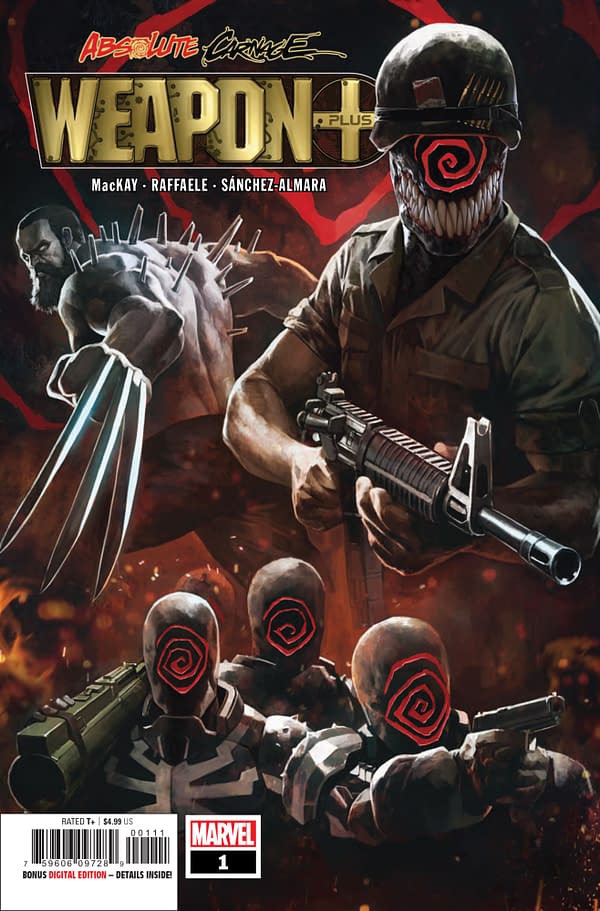 Marvel has been going back and revealing new info about each of the numbered weapons, and for this Absolute Carnage tie-in, of course, we're dealing with the symbiote-powered generation: Weapon V.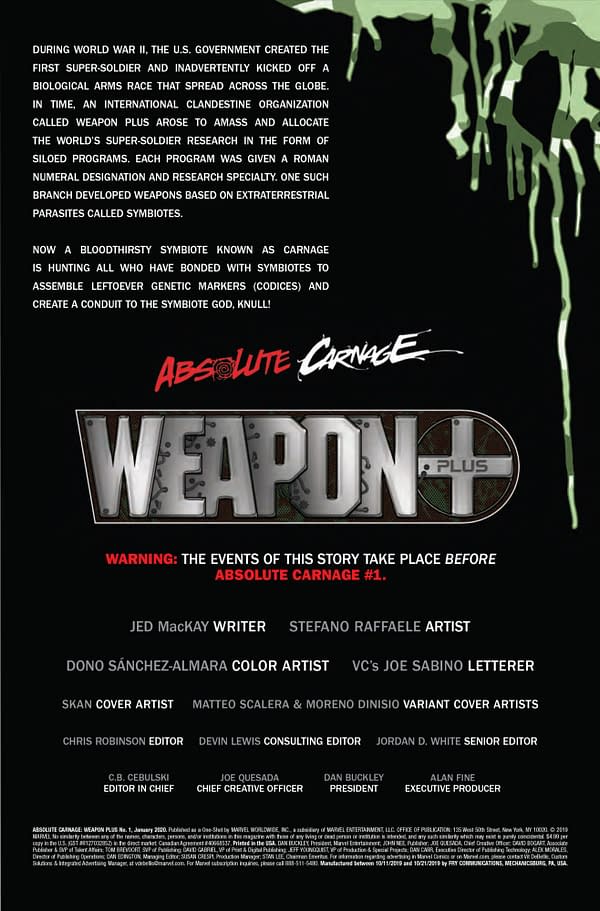 But first, we check in on our old friend the Hulkverine, as Weapon H is cleaning up his old house along with his mother-in-law, Janice.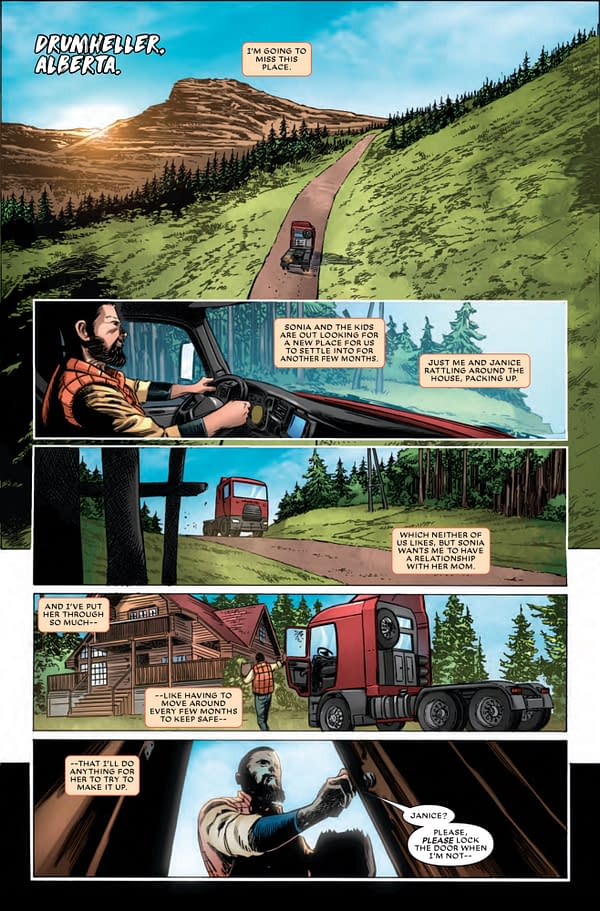 But as usual, Weapon H's past has come back to haunt him, as his old army buddies have captured his mother-in-law.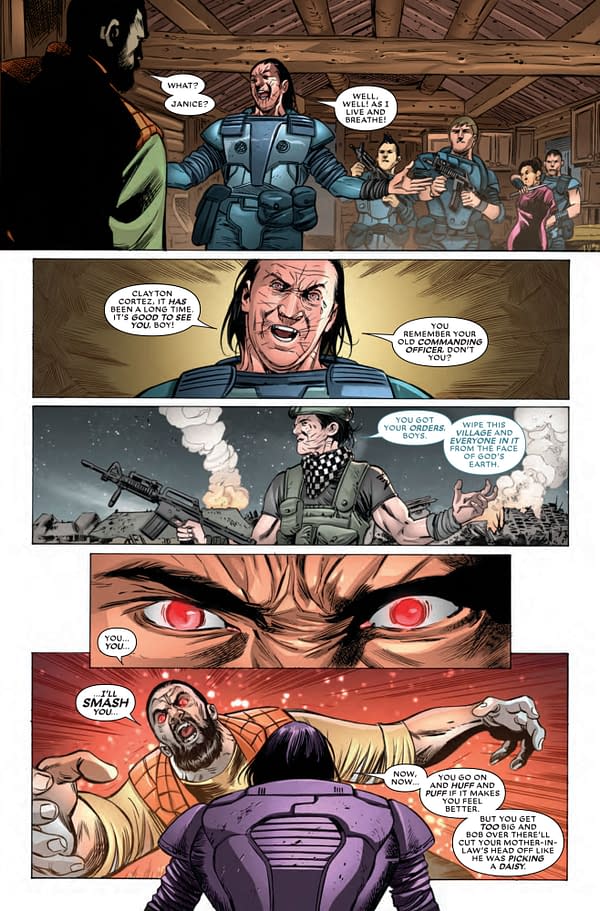 And also as usual, they want Weapon H to do more dirty work for them.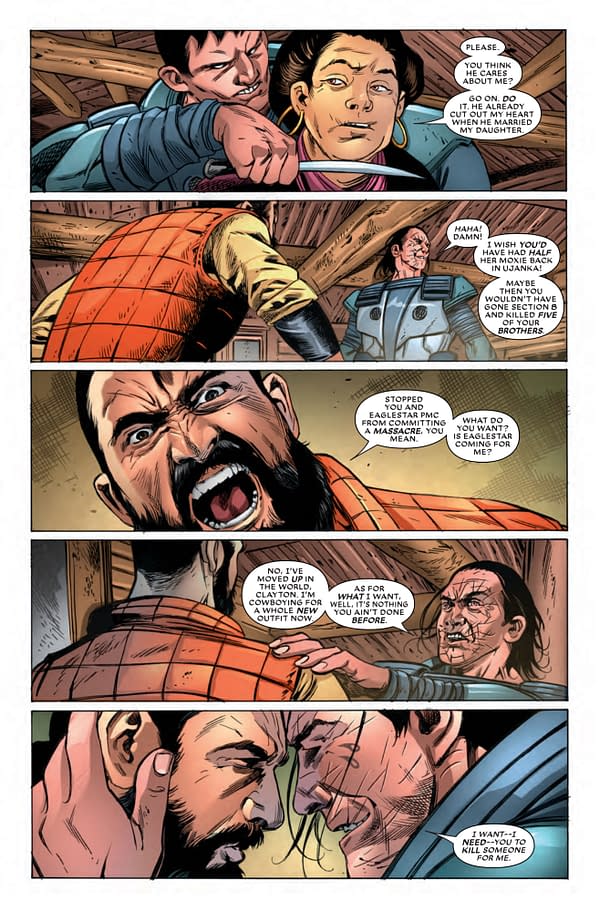 And when he refuses, he learns that his old pals have gotten a bit of an upgrade…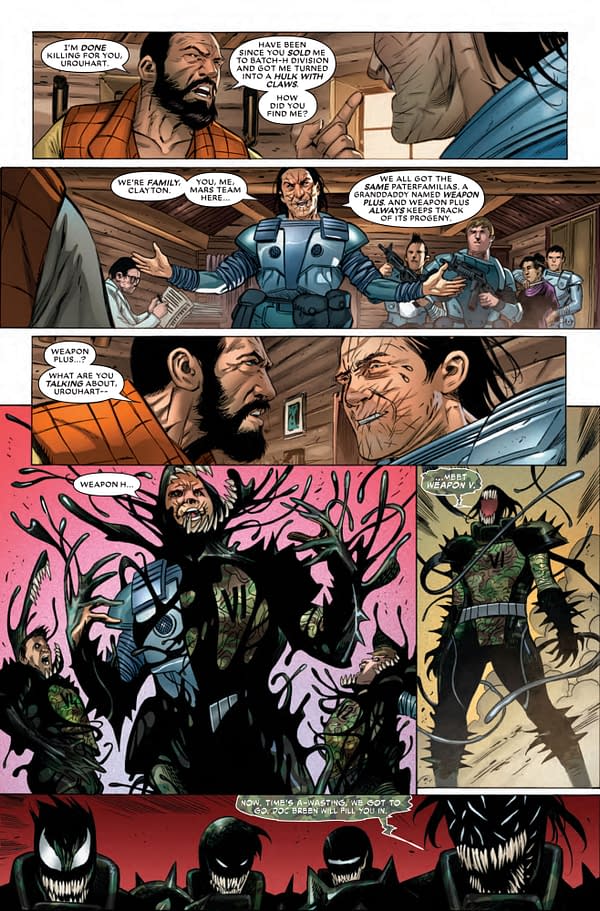 Absolute Carnage: Weapon Plus #1 hits stores on Wednesday.
ABSOLUTE CARNAGE WEAPON PLUS #1 AC
SEP190800
(W) Jed MacKay (A) Stefano Raffaele (CA) Skan
After one of the pilot missions of the sym-soldier program, Rex Strickland was given a highly classified mission by Nick Fury himself. Where exactly did the ancient symbiote know as the Grendel come from?
Decades later, Carnage is on a rampage that will connect him to Knull the symbiote god and only Weapon H can stop him – by picking up where Rex left off!
Rated T+
In Shops: Nov 06, 2019
SRP: $4.99