Wednesday Trending Topics: Near Future Shock
A glimpse at some upcoming Marvel releases took the top two slots today, with Rich's take on today's New 52 releases rounding out the top of the charts for the day. If you don't wanna know, you don't wanna scroll…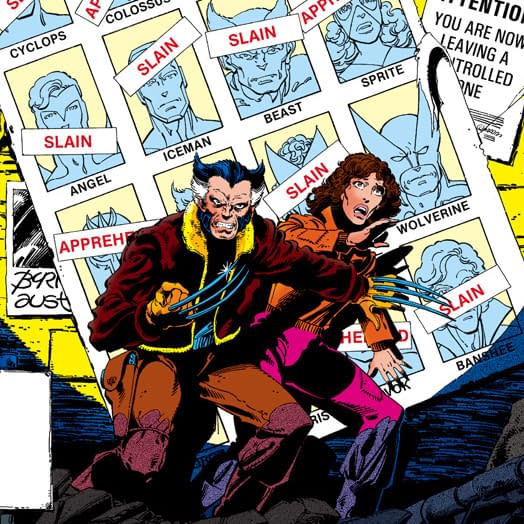 Most-Read Comic Stories Today:
The Winter Soldier #1 From Brubaker And Guice In 2012
Today Fear Itself #7.1 is published.
The Future Of Uncanny X-Men Has A Little Phoenix Flair
Well, with today's release of Uncanny X-Men #1, why not have a look into the future of that title too?
Thirteen Thoughts About Thirteen DC New 52 #3 Comics – Action Comics, Animal Man, Stormwatch, Detective Comics, Green Arrow, OMAC, Men Of War, Batwing, Red Lanterns, Hawk And Dove, Static Shock, Swamp Thing and Justice League International
Detective Comics #3. Shock values aside, one of the biggest surprises for me has been Tony Daniels on Detective Comics.
Most-Read TV/Film Stories Today:
How Misfits Has Really Changed For The Third Series
A month ago I saw the first episode of the third series of Misfits and it was aces. But it also got me thinking about what the new series means… psychologically. And yes, there are spoilers.
The Experts Want To Give You Their Amazing Insights Into Terminator 2
After all the work I already did on this, I think it's alright that I'm too tired out to comment.
Steve Carell To Produce And Star In Drama-Turned-Comedy Action Film, Conviction
Steve Carell probably isn't the first person that comes to mind when you think of action movies, which may be why his new heist filmConviction is being reworked. The Black List script, originally written as a drama by Jonathan Herman, is becoming an action comedy.
Most-Clicked Pics Today: