In previous interviews, Marc Guggenheim, the writer of X-Men Gold told us all,
"It's more about the X-Men as heroes than the X-Men as a struggling minority fighting for their very existence.
"It's been a while since the X-Men have really been able to catch their breath and not worry about the end of mutantkind."
"We're really going back to the days where the X-Men could just be heroes, and play softball games, and have soap opera stories and romantic relationships. It's something you haven't seen in the X-Men books for a while"
Two issues into X-Men Gold? Mutant deportation. Well, um I guess that's somehow not an existential crisis. Or a struggling minority fighting for its existence. Or just about being heroes.
And this time, no one can blame this on the artist. You know Marvel will have gone over Ardian Syaf's artwork with a fine tooth comb or even have reprinted it, hence the week delay…
No one tell Magneto over in X-Men: Blue, okay?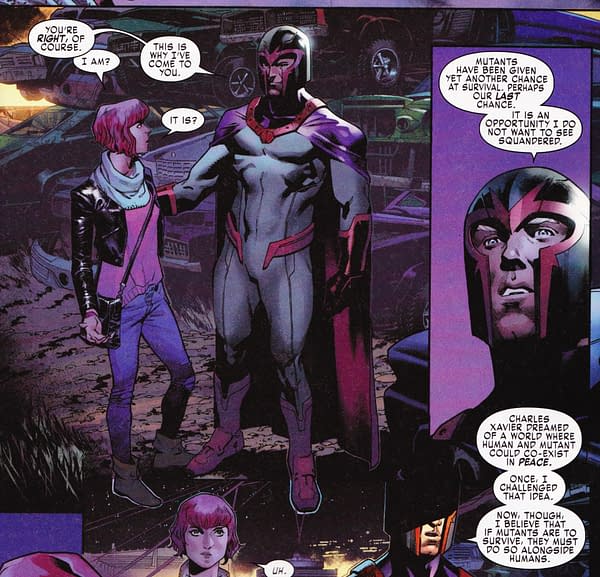 Until they get deported that is…
X-Men: Gold #2 by Marc Guggenheim and Ardian Syaf, and X-Men: Blue #2 by Cullen Bunn, Jorge Molina and Matteo Buffagni are both published today from Marvel Comics.
Related Posts
Enjoyed this article? Share it!