What Happened to Brain Drain in Unbeatable Squirrel Girl #47? [Preview]
The Unbeatable Squirrel Girl #47 hit stores from Marvel Comics next week, by Ryan North and Derek Charm, as the series heads toward its conclusion. This preview kicks off what's billed as the "start of the most nuts Squirrel Girl story ever as lives hang in the balance, narrative threads are resolved, and shocking reveals are made."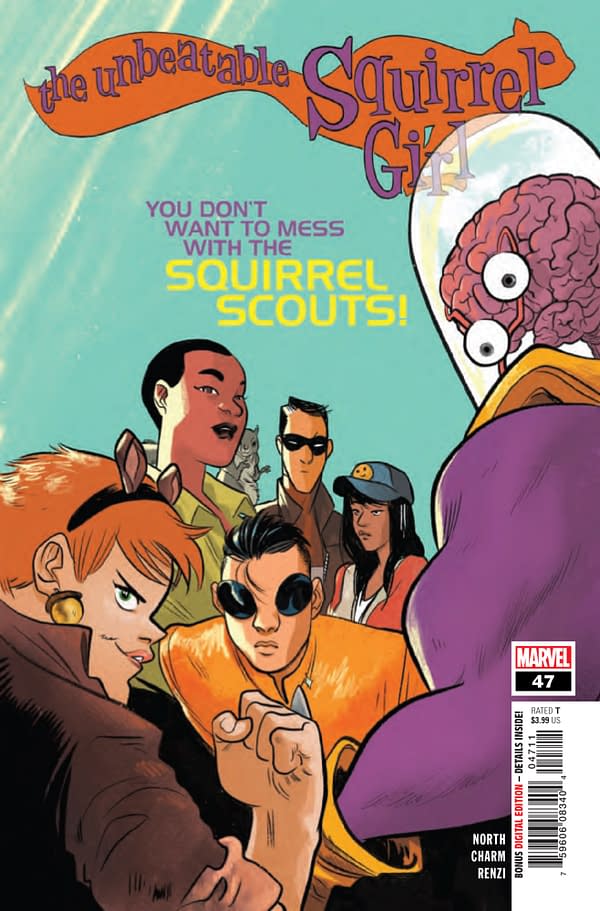 But first, a recap of the War of the Realms tie-in, in Squirrel Girl's unique style…
And then right into action, with a punch to the face for The Leader…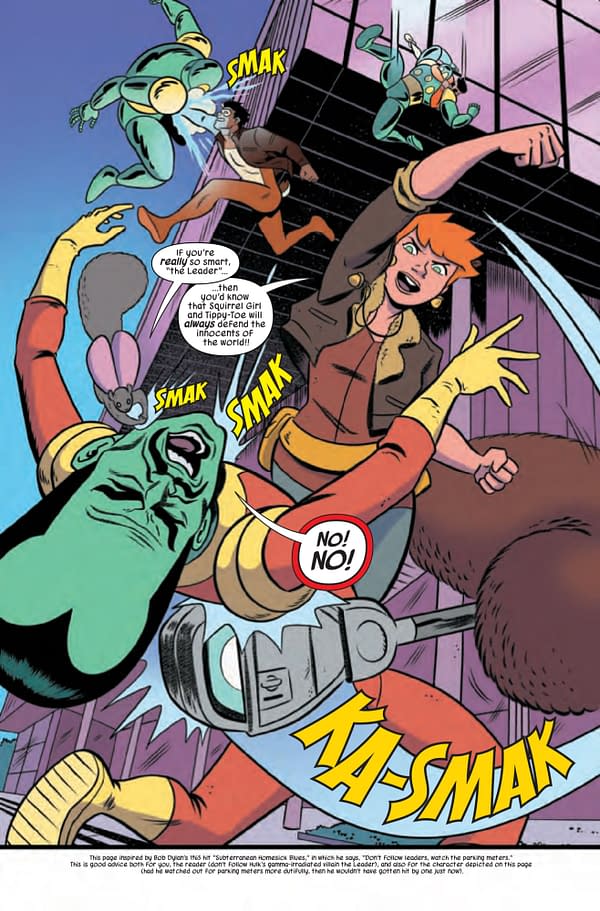 Though she couldn't do it without her support staff…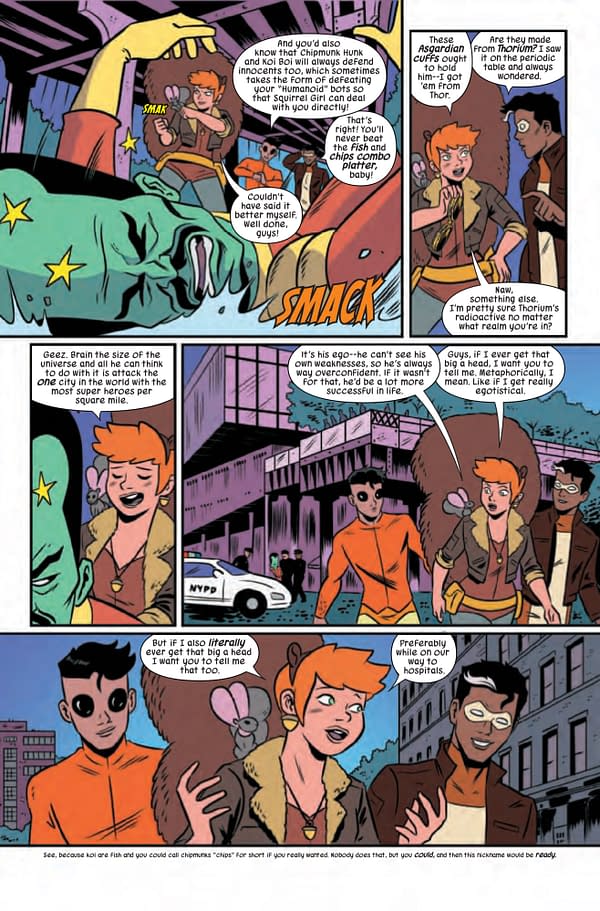 And finally, it's time for some downtime, and a discussion of supervillain intellectual property rights.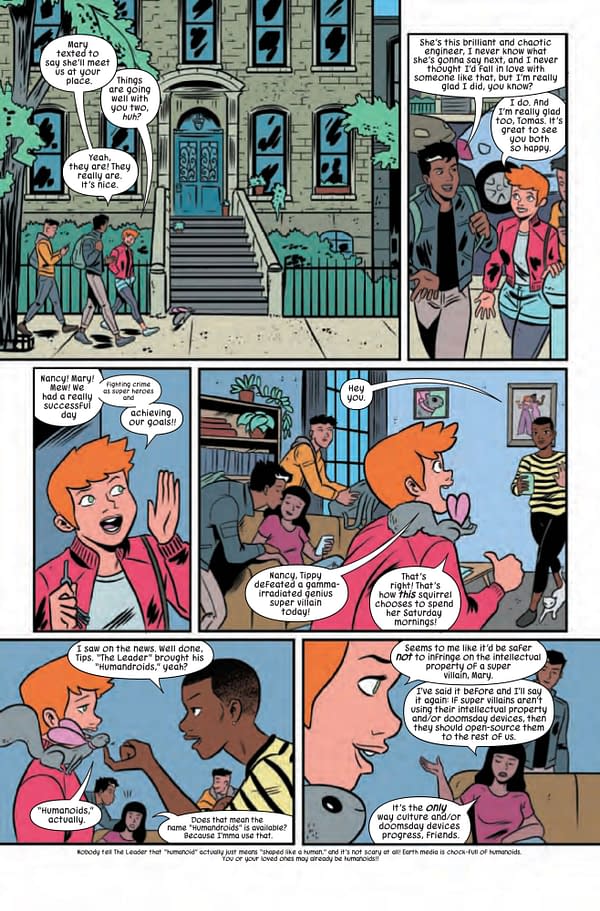 Unfortunately, it seems Squirrel Girl's former Nazi friend is missing…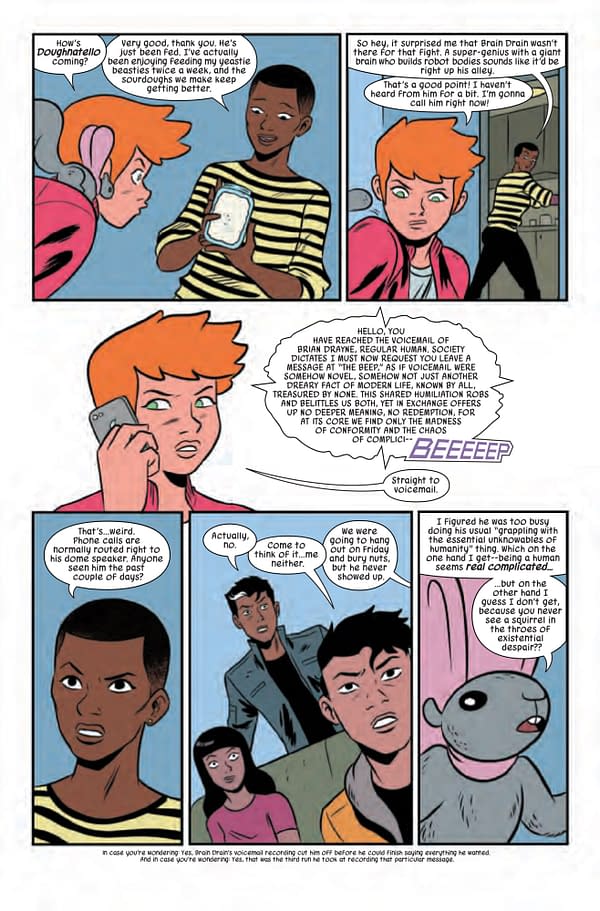 So the gang sets out to look for him.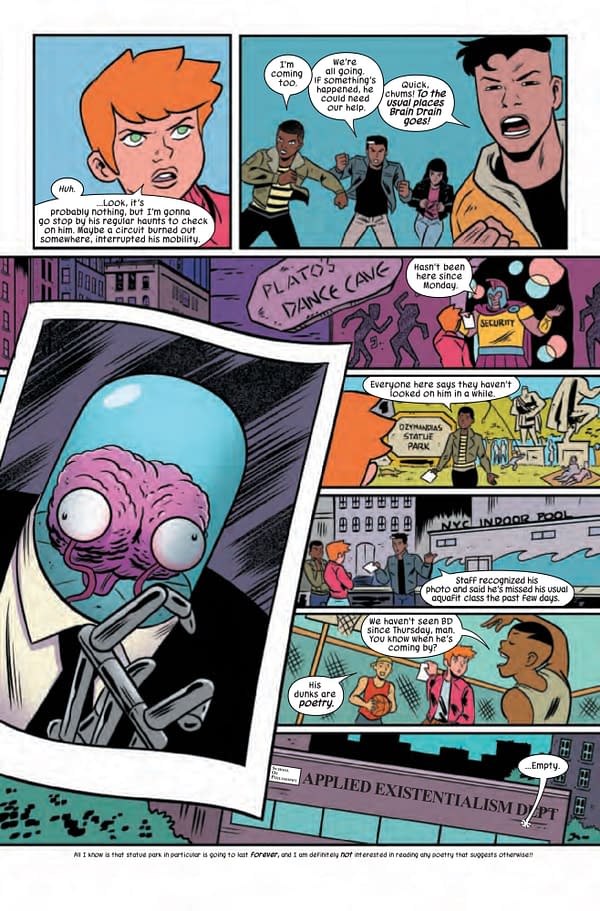 But he's nowhere to be found.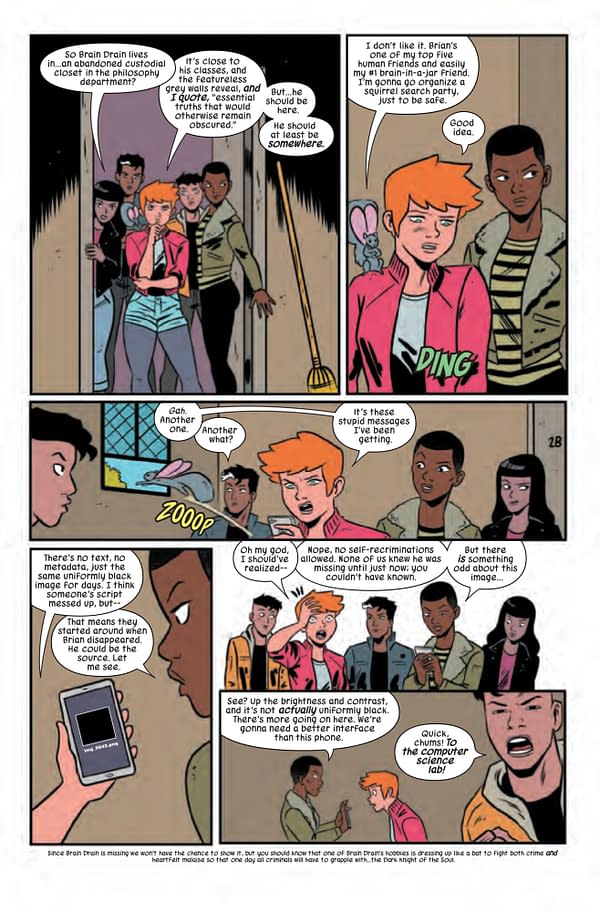 And that's all we get for now. For the rest, you'll need to pick up Unbeatable Squirrel Girl #47 on Wednesday.
UNBEATABLE SQUIRREL GIRL #47
JUN190987
(W) Ryan North (A) Derek Charm (CA) Erica Henderson
BRAIN DRAIN IS MISSING!
• Do you want the good news or the bad news first?
• Let's do the good news: It's the start of a new Squirrel Girl arc! BRAIN DRAIN is missing! A sinister face from the past returns! And the hitherto UNBEATABLE Squirrel Girl will have to face CERTAIN DEFEAT to save him!
• Now the bad news: While this is the start of a new Squirrel Girl arc, it's the start of our LAST Squirrel Girl arc! We're going out on a high note. You have been amazing, and making this book has been amazing, but sadly in four months, THE UNBEATABLE SQUIRREL GIRL will end with issue #50. I KNOW.
• Now the good news again: Because it's our last story ever we're making it COMPLETELY HUGE AND AMAZING and it is going to BLOW YOUR MIND!
• It's the start of the most nuts Squirrel Girl story ever as lives hang in the balance, narrative threads are resolved, and shocking reveals are made!
• <3
Rated T+
In Shops: Aug 14, 2019
SRP: $3.99