Kelly Fogg writes for Bleeding Cool:
When you were a kid did you ever stand on your head and wonder what the world would be like if we all walked on the ceiling and the couches and lamps hung down from the floor? Did you ever wonder if giant people were watching you on TV like you were watching the kids on Full House and they were watching other, smaller people on their TV? Did you ever want to be an astronaut adventurer and fly to Pluto (which was still a planet then)?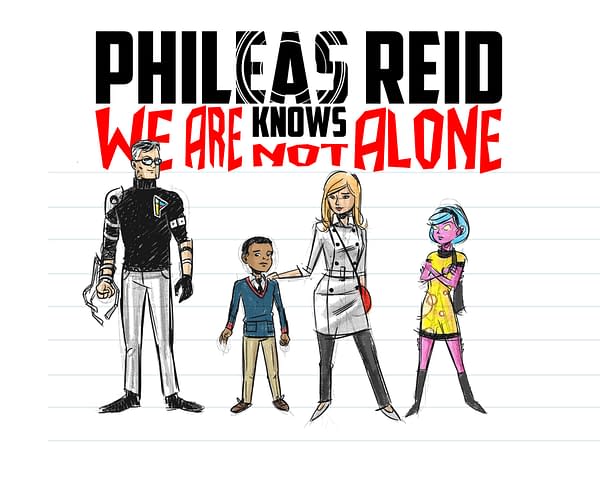 Kids have a pretty cool way of looking at the world. Kids approach the world with a sense of wonder, a sense of adventure, a sense of mystery and an unfailing sense of justice. Philias Reid Knows We are Not Alone has that feel. I know, because I read it first. I got to read the novel, before it became a graphic novel. This story, with all its writer's twentieth century colloquialisms, has been growing and evolving into the graphic novel currently gathering backers on Kickstarter.
I've heard the story from writer Scott Fogg for a couple years now. It's the story of an introverted little boy who has lots of gumption and his quick witted mother who has lots of moxie. It's also the story of a couple of other dreamers who find themselves at the center of a grand adventure. Philias Reid Knows We are Not Alone is a book about a boy, but it also a book about our whole world. A world that judges based on easy-to-identify stereotypes, a world that demands a swift and definitive reaction to all threats, a world that really needs an unfailing sense of justice for all people. Philias Reid Knows We are Not Alone is a book about who we are and who we want to be when we grow up. Hopefully.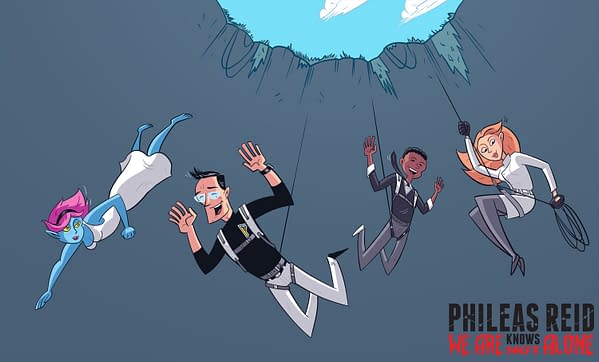 Philias Reid Knows We are Not Alone is a book not just for children, but really the child still in us all, yearning to travel to Pluto or see the world from a better perspective. It needs your help to become a reality. Right now it is the dream of four fantastic artists, Scott Fogg, Marc Thomas, Dean Trippe, and Vito Delsante. With your help it can be a reality in your hands.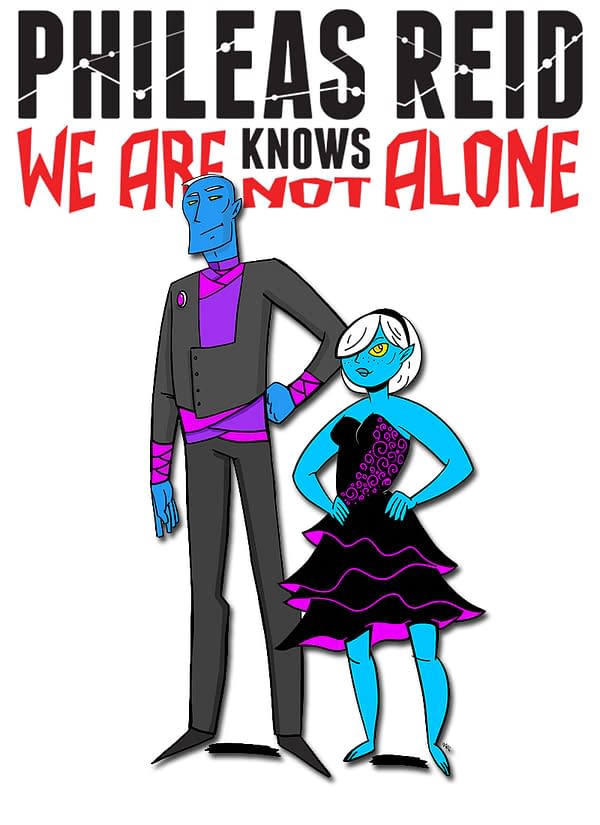 Go to Kickstarter and see for yourself. Just don't tell him I sent you. There will be no living with him if he finds out I wrote this. But if you have to, there may be something in it for you Bleeding Cool readers.
Sincerely,
The wife of an artist, Kelly Fogg
Enjoyed this article? Share it!