As the Vision visits the House Of Ideas, he has a question for Nyx, asking why the Ultimate force of creation happens to be in Long Island.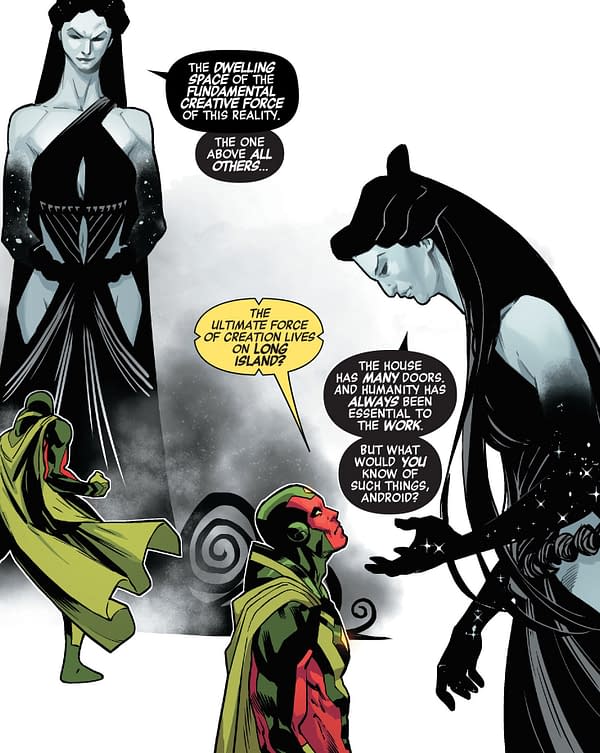 But there's more to it than that. As this comic becomes one of the more meta-narratives Marvel has told.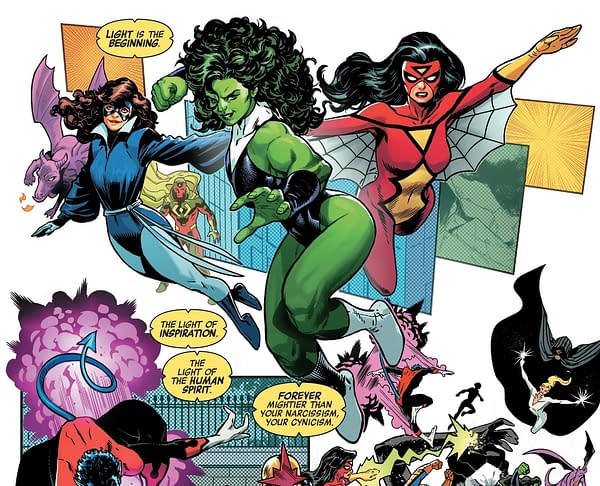 Very specifically one that rejects grim'n'gritty storytelling for something a little more light'n'brighty.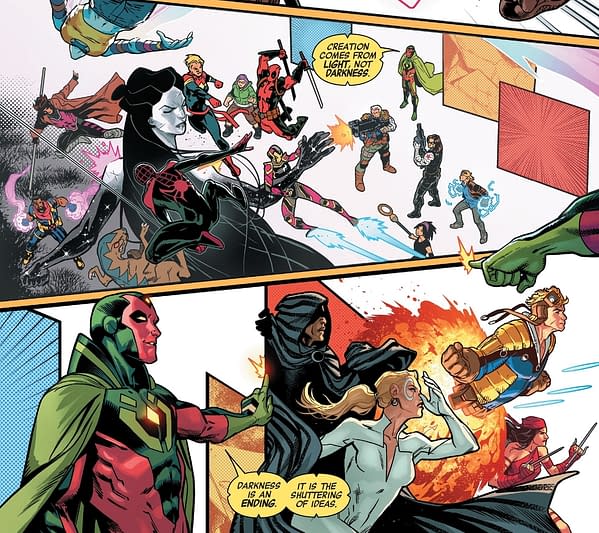 And ones that bare comparisons with other comic books out today….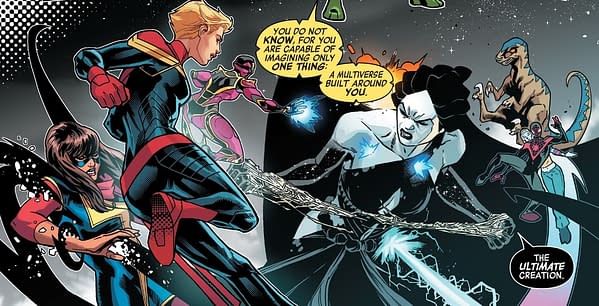 A massibely powerful person with a multiverse built around her…. hang on, I just read Justice League #22 today, didn't I?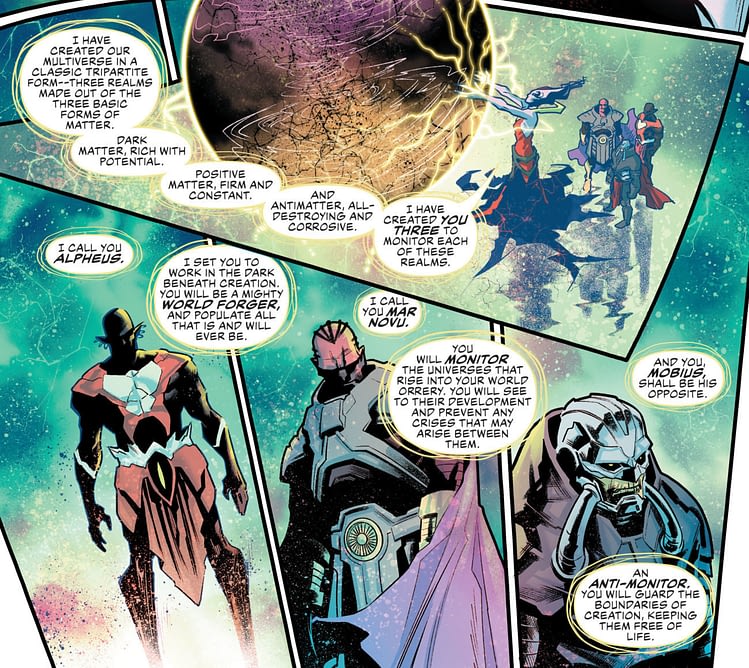 Are Justice League and Avengers telling the same story again?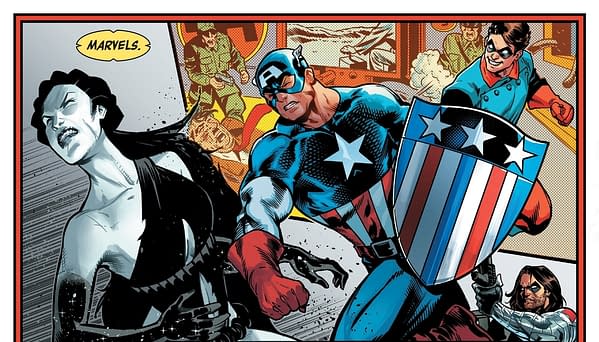 Probably not. But what was that about Long Island?
Well, back in the 60s, that's where Stan Lee and Jack Kirby both lived.
Stan Lee and family lived in Woodmere, in a three-bedroom house on Broadway that Lee had bought in 1949. In 1952, Lee, his wife, Joan, and their daughter Joan Celia moved to a larger place, a former caretaker's cottage on Richards Lane in Hewlett Harbor, where Larry Lieber stayed with them for a short time. The Lees lived there till 1980 until they moved to California.
While Jack Kirby lived with his family on Long Island for twenty years, on Congress Avenue in East Williston. While on Bette Road in East Meadow, lived one of his inkers Frank Giacoia. They were close enough that one would often deliever the others' work.
Also living on Long Island during the 60s, that created the modern Marvel Comics universe, were John Buscema in Port Jefferson, Mike Esposito in Huntington and later Lake Grove, Don Heck in Centereach, John Romita Sr. in Bellerose; George Roussos in Central Islip and Frank Springer who lived in Lynbrook, Massapequa Park and Greenlawn. He got about a bit.
So, Long Island for the House Of Ideas. Not the worstvplace. Maybe there's another in Portland these days…
AVENGERS NO ROAD HOME #10 (OF 10)
(W) Al Ewing, Jim Zub, Mark Waid (A) Sean Izaakse (CA) Yasmin Putri
THE ALL-NEW WEEKLY AVENGERS FINALE!
The extra-sized finale! Can anything stop Nyx from remaking the cosmos in her image? And will an Avenger die in the attempt?
LEGACY #718
Rated T+In Shops: Apr 17, 2019
SRP: $4.99
And again, no Avengers died in this comic. If you want that sort of thing, go try today's Uncanny instead. Or Guardians. Or War Of The Realms…
Enjoyed this article? Share it!