Wonder Woman Leads Justice League Dark and Darkseid Joins Justice League Odyssey, Announced at #WonderCon
Jimmy Leszczynski is on base at the DC Comics Publishers Panel at WonderCon. If it breaks, he's feeding it out to us in London.
Announced at WonderCon, as part of DC Comics new branding of New Justice they are launching two new Justice League titles: Justice League Dark and Justice League Odyssey.
Justice League Dark by James Tynion IV, Alvaro Lopez, Raul Fernandez, and Brad Anderson will see Wonder Woman lead a team including Detective Chimp, Zatanna, Man-Bat, Swamp Thing, and Zatanna.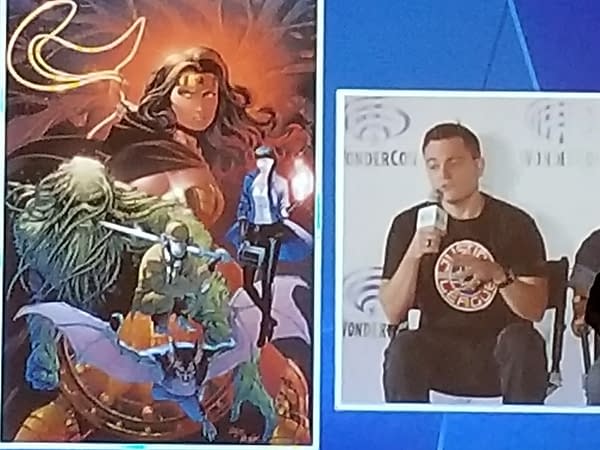 And Darkseid himself is actually joining the Justice League Odyssey team alongside Cyborg, Starfire, Azrael, and Jessica Cruz, nicknamed Justice League Space, by Josh Williamson and Stjepan Sejic. Snyder prefers "Justice League WTF?"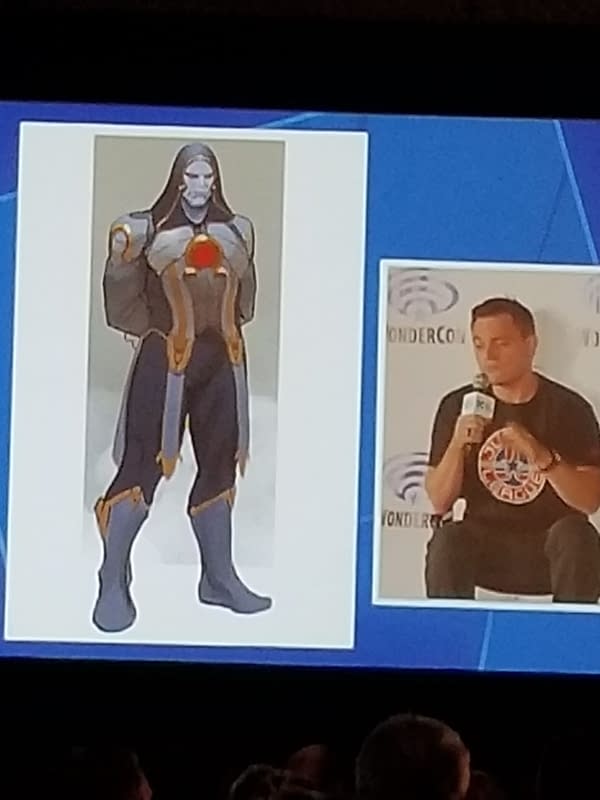 And Justice League Odyssey, Dark, and Space will all work out of the Hall of Justice, as will the new Titans team, and the new Justice League will have the Legion of Doom as their first enemy, seeing Tynion co-write part of the main League series as well.
Expect Justice League #1 to include DC 1 Million, Kamandi, the original Monitor, an energy source looking to end the multiverse and more as well. Because why not?
And expect the new Hawkman series to incorporate and integrate both the Carter Hall and the Kater Hol versions of the character and join the New Justice banner — and more to come.