Posted in: Comics, Heritage Sponsored, Vintage Paper | Tagged: comic cavalcade, flash, green lantern, heritage auctions, wonder woman
---
Wonder Woman Throws A Strike on Comic Cavalcade #28, up for Auction
Wonder Woman throws a strike for charity on a classic golden age DC Comics cover at Heritage Auctions today.
---
Wonder Woman and the rest of the DC heroes and villains appear on quite a few classic covers from the golden age, but I have always found the specific cover guy a fascinating creature. I learned of this when I started working at a shop, the gold and silver age guys constantly come searching for whatever they can find when a cover caters to a certain niche. Like, a character eating an ice cream cone, or surfing. Or in this case, when it involves a baseball. Comic Cavalcade #28 from 1948 sees Wonder Woman taking out Green Lantern and Flash for charity, and this would be right up someone with a sports collection's alley. You can snag a raw copy of Comic Cavalcade #28 on Heritage Auctions today. Check it out below.
Wonder Woman Throws Nothing But Strikes
"Comic Cavalcade #28 (DC, 1948) Condition: VG/FN. Johnny Peril appearance. Last Mutt and Jeff appearance. One-inch split at top of spine. Overstreet 2022 VG 4.0 value = $180; FN 6.0 value = $270.Cover pencils by Irwin Hasen, inks by Bob Oksner. The Sinister Countess Hatra, script by Robert Kanigher, art by Harry G. Peter; The Princess of Pogolana's life is in danger after her father is overthrown by her cousin. When she returns home, only Wonder Woman can save her from death. Mutt and Jeff strips by Al Smith (signed as Bud Fisher). The Treasure of Diaz starring Johnny Peril, script and art by Howard Purcell. The Treasure of Plateau City starring Green Lantern, script by Robert Kanigher, art by Alexander Toth; WXYZ Radio is asked to broadcast Plateau City's centennial of its first gold strike, but a criminal band is on hand to relieve the city of its gold by spreading rumors of a new gold strike! National Thrift Week-Open a Bank Account starring Cotton-Top Katie, script and art by Harry Lampert (signed as Harrielle). The Mystery of the Midway Tunnel starring The Atom, script by Joseph Greene, art by Carmine Infantino. The Flash Concerto, script by Robert Kanigher, pencils by Irwin Hasen, inks by Bernard Sachs. 76 Pages, Full Color. Cover price $0.15."
I would love to start a baseball covers collection myself, as a fan of both subjects. Maybe I will start with this one! Go here and beat me to bidding, and while you are there, take a poke around yourself at the other books and see if you notice any patterns in the covers.

Affiliates of Bleeding Cool buy from and/or consign to Heritage Auctions.
---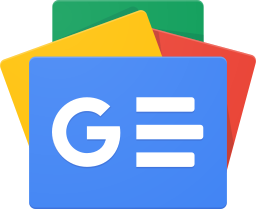 Stay up-to-date and support the site by following Bleeding Cool on Google News today!