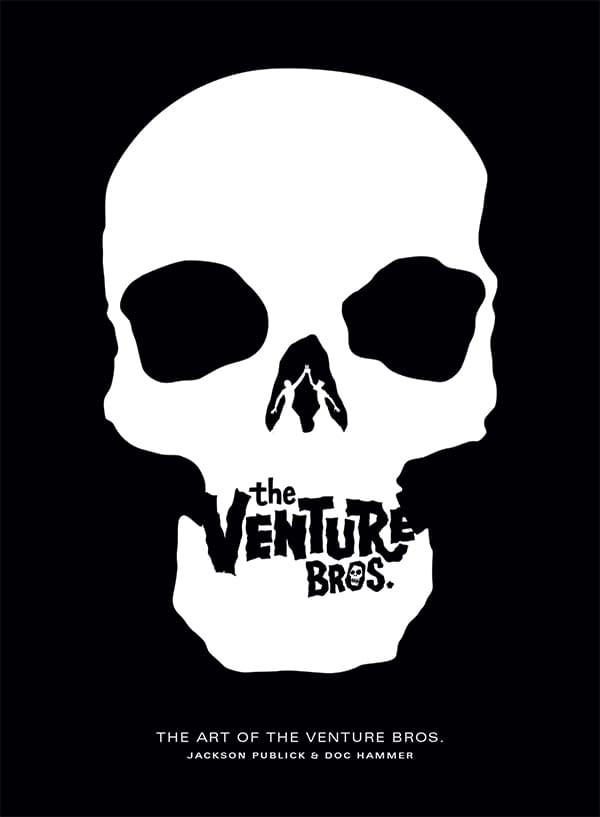 We ran the news of a Venture Bros art book from Dark Horse Comics back in San Diego Comic Con last year. Dark Horse described it as a rumour. But it's a rumour that they've now decided, at Wondercon, is all true.
This massive coffee table book includes original artwork, character designs, storyboards, painted backgrounds, and props from every episode of The Venture Bros. to date, with accompanying commentary on the development of the series from cocreators Jackson Publick and Doc Hammer!

Check out the earliest sketches of all your favorite Venture Bros. characters and the genesis of the ideas that became some of the show's funniest episodes.

To top it off, comedian Patton Oswalt pens a very special foreword!
He's a SHIELD agent now. You should do what he says. Out if you want to preorder, for October 22nd…
Enjoyed this article? Share it!