Posted in: Comics | Tagged: Comics, dynamite, entertainment, jimmy broxton, paul cornell, vampirella
---
Writer's Commentary – Paul Cornell On Vampirella #2
Writer Paul Cornell and artist Jimmy Broxton bring you the second (do you count Zero Issues?) installment of Vampirella's latest adventure. Here we have a writer's commentary by Cornell for the issue. Here's what's going down (from the solicit): Welcome to Los Angeles in the year three thousand and something! You thought La-La Land was weird in the present, wait until you see how things are done in the future! Vampirella finds herself on the wrong side of the law, but the law now is definitely a little strange … and a lot deadly! This issue's fight scene is totally demented! And as an added bonus, you'll get to see the gates of Heaven. Rejoice! With a look at the issue, Paul Cornell:
Page One:
I guess drawing cats really well is a requirement for this series. Mind you, cats are something most comic artists seem to draw well. Page Two:
Jimmy asked about the set-up, with the dollars falling all around, at thumbnail sketch stage, because I'd written something different. I really like what he came up with instead. Page Three:
The design on that dollar bill is probably very detailed in a close-up version. I asked, if we saw it, that it would display certain things without giving the game away. Page Four:
Okay, so with the Clown Police, I guess my Steve Gerber influence dial was set to full. Page Five:
I do like this new look for Vampirella. Rocking the short hair. Page Six:
I get to do real gore in this series. I've never opted for that before. It's another way in which I'm letting myself not be constrained with this strip, to open myself up to going in new directions.
Page Seven:
Vicki gets a lot of good acting in this issue, courtesy of Jimmy.
Page Eight:
"Splamm" is a good sound effect, I think. I'm pretty much blind to sound effects when reading comics, so I tend not to use them, but when I do, I rather go to town. And again, I'm ignoring my own rules.
Page Nine:
Charlie Caroli was a clown on TV when I was growing up. He's almost vanished from popular memory in the UK, but was a great example of a genuinely funny, loveable clown. I tend to think that the current widespread phobia about that profession is to do with clowns who aren't willing to be the constant innocent victims of pranks, which was what had made them beloved.
Page Ten:
And here Grit the cat laps on Vampirella's blood. This may become important later.
Page Eleven:
I gave Jimmy a basically un-drawable description of a black hole custard pie, and he actually got it sorted!
Page Twelve:
I love the stencil designs on the clown car. Jimmy loves his badges and symbols.
Page Thirteen:
Again, you try drawing that page. The things artists go through at the request of writers.
Page Fourteen:
And if I may once again draw the audience's attention to me having fun with sound effects…
Page Fifteen:
The cat gets named. As I've said, I'm hoping for an action figure. There's a load of inertia to overcome in terms of Vampirella's previous appearance. How about Vampirella short hair variant with cat accessory?
Page Sixteen:
I love those huge wings of hers. They're part of the evolved design of previous versions of the character which is wild and yet iconic at the same time.
Page Seventeen:
I think maybe cutting to the clown falling was a mistake, since our heroes were in the air on the last page. We kind of forgot we saw him falling out of the car on page thirteen, right? Damn.
Page Eighteen:
The under the page captions are now in such a gothic font!
Page Nineteen:
It's really all a bit ick, isn't it? Surprising how a raw brain can still do that to us.
Page Twenty:
Lucifer is wearing carpet slippers. I didn't write that, but it's great.
Page Twenty-One:
Vampirella really has had a lot of dealings with Hell over her history.
Page Twenty-Two:
Amazing design work on the mech angels there.
---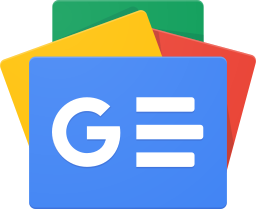 Stay up-to-date and support the site by following Bleeding Cool on Google News today!