Posted in: Comics, Comics Publishers | Tagged: Independent Comics, scout, scout comics, vlad dracul, yasmeen
---
Yasmeen #1 and Vlad Dracul #1 Debut Next Week From Scout Comics
Doesn't a creator-friendly publisher just warm your heart in the digital torture chamber that is Comic Book Twitter? Scout Comics took to the social media platform, which is reportedly powered by the pain of starving creators, to spotlight their upcoming week of releases and the talent involved. It looks like a big week for the company, which recently named David Byrne and Charlie Stickney, who heats up Kickstarter every time he drops a new issue of his series White Ash, co-publishers. Scout Comics will release Yasmeen #1 and Vlad Dracul #1 on Wednesday, July 22nd, along with two other titles. We at Bleeding Cool have been following the lead-up to these launches, so let's take a look at Scout's tweets and look a little deeper into the upcoming titles.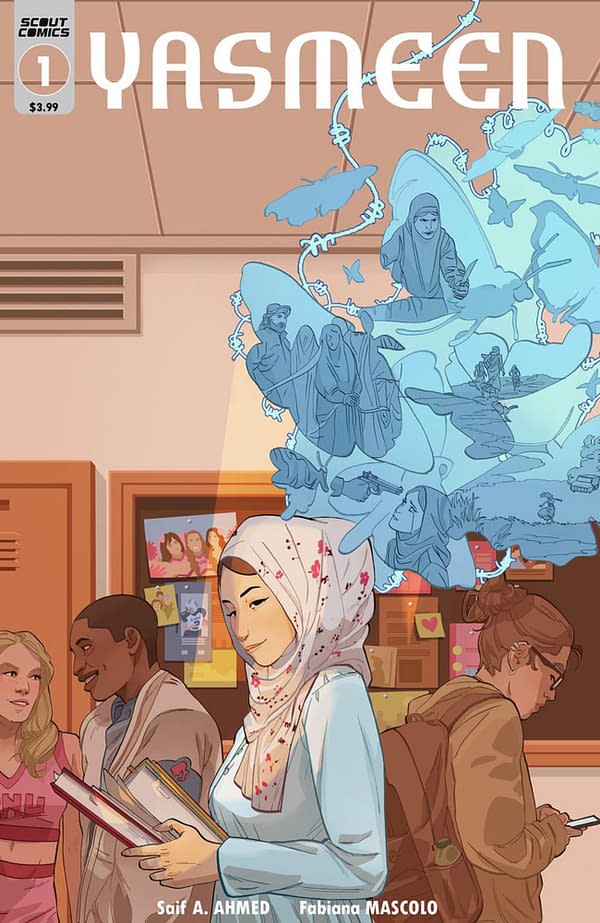 Scout tweeted, shouting out writer Saif A. Ahmed and illustrator Fabiana Mascolo:
#FF Scout creators with books hitting the stands next week. Starting with Yasmeen from @ASaifA1 and @FabianaMascolo. This tale of a young woman coming from Iraq to America is one that needs to be on your to read list.
Yasmeen, initially scheduled for June before the shutdown, is billed as a story of a teenager on the run from Isis. Saif A. Ahmed has been tweeting about the project since before Scout picked it up, and even posted early previews on social media.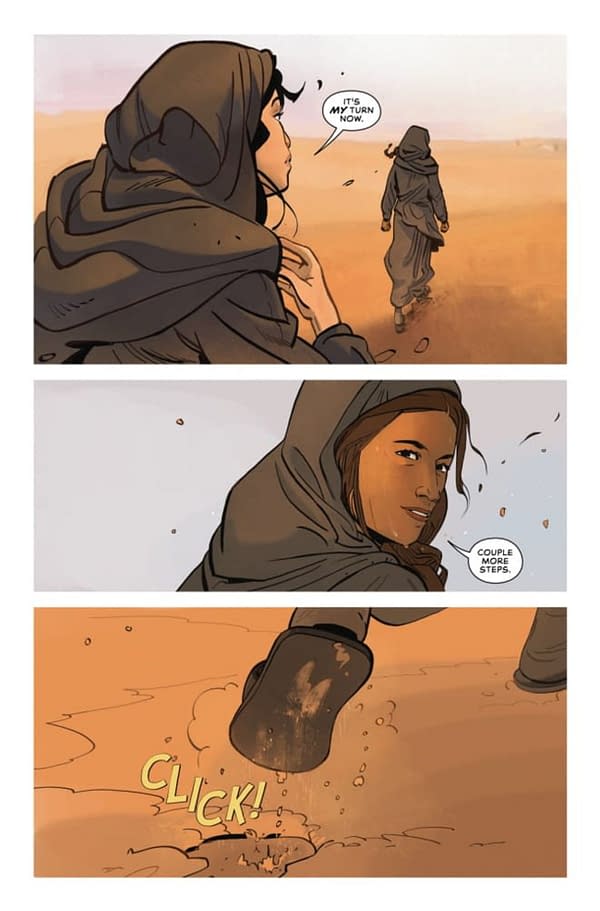 Scout went on to spotlight the creators of another debut issue coming next week:
Vlad Dracul from @andreamutti9 and @MatteoStrukul is the story of the man behind the myth that inspired the Dracula legends.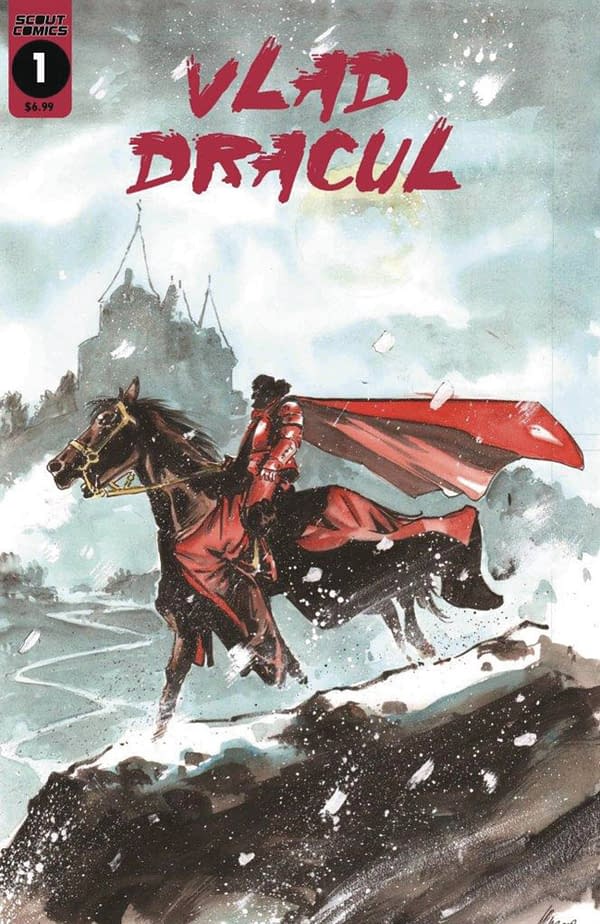 Vlad Dracul #1 is painted by Andrea Mutti, who has recently brought his skills to titles such as Starship Down at Dark Horse Comics and Vault's Fearscape. His traditional approach evokes classic movie posters, but it has a timelessness about it as well. He's known and celebrated for his cover work, so it is intriguing to see him take on this title, from the script to the interiors, from Scout Comics.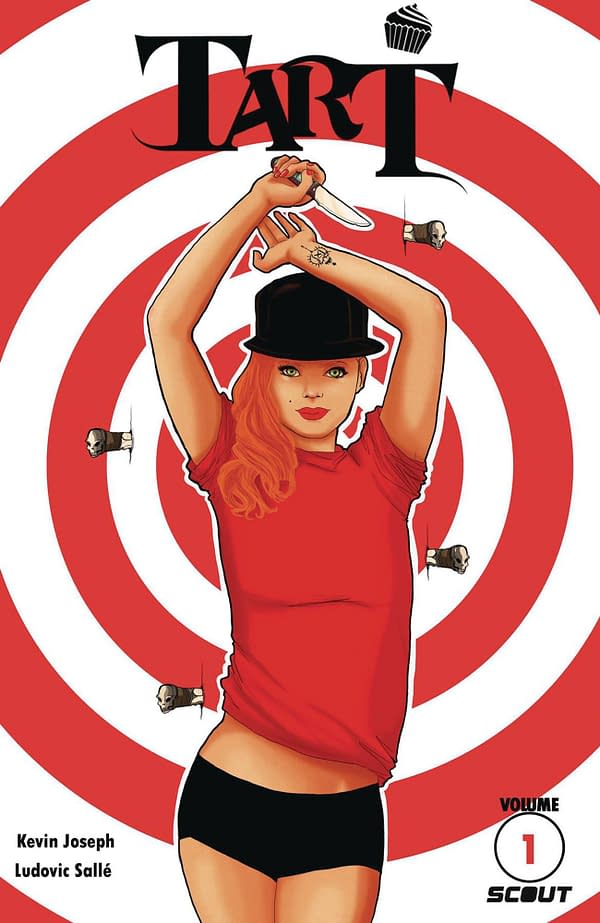 Scout also promoted their other releases that week, including the conclusion of Canopus and the trade paperback collection of Tart:
Canopus #4 from @chisholmdave brings a bittersweet end to the indie comic sensation that's sold out at comic shops across the country.

And Tart from @KevinJosephCMX and @hellstrawberry. This trade follows a team of time-traveling demon hunters as they battle the Hordes of Hell in order to protect all we experience from crumbling into chaos.
All four of those titles can be picked up on Wednesday, July 22nd.
---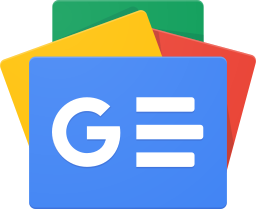 Stay up-to-date and support the site by following Bleeding Cool on Google News today!