Yen Press, the prolific publisher of manga and light novels in English, has an imprint devoted to titles for middle-grade readers called JY. JY announced this week that they would be publishing The Weirn Books, Vol. 1: Be Wary of the Silent Woods, the first volume in a brand new series by Svetlana Chmakova, the creator of the best-selling graphic novels Awkward, Brave and Crush.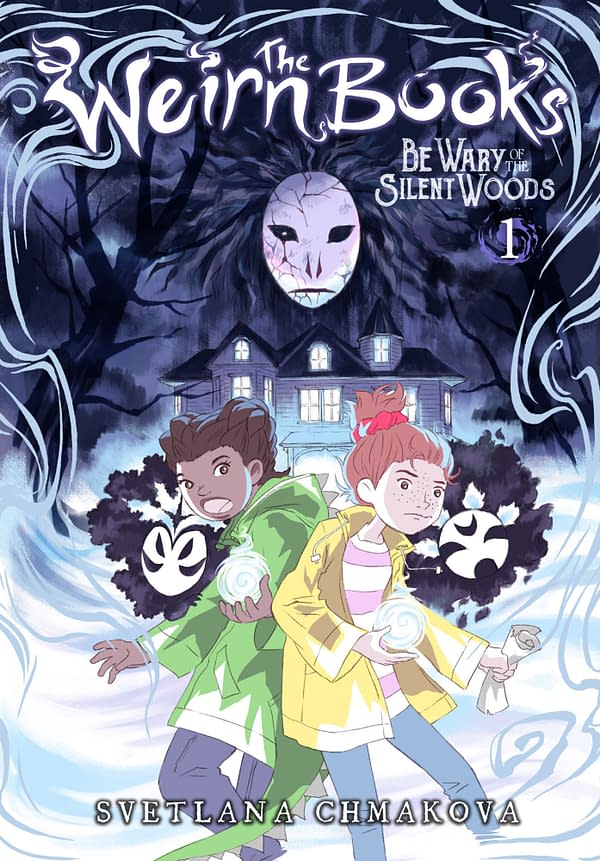 Svetlana Chmakova has been a steady manga-influenced artist creating graphic novels for a while now. We're always happy to see new works by her.
JY are justifiably excited in their announcement:
"Widely praised for creating fun and relatable characters that appeal to readers of all ages, the gang from The Weirn Books will captivate readers as they embark on a supernatural adventure. From protagonist Ailis Thornton and her cousin Na'ya Leiburne-Thornton to their nemesis, Patricia Chow, the cast is sure to become favorites among Svetlana Chmakova's many dedicated fans in a new series that has all the fun of her acclaimed Berrybrook Middle School series, but with a supernatural twist!
Svetlana Chmakova is the creator of the best-selling All-Ages graphic novels, Awkward, Brave, and Crush, which constitute the Berrybrook Middle School series (all available from Yen Press). She has been nominated for many of comic's most prestigious annual awards, including the Eisner and Harvey Awards, and her works have been highlighted numerous times by YALSA, School Library Journal, and Amazon."
Yen Press released her official biography for our reference:
"Svetlana Chmakova was born and raised in Russia until the age of 16 when her family emigrated to Canada. She quickly made a name for herself with graphic novels such as Dramacon, Nightschool, a manga adaptation of James Patterson's Witch & Wizard, and the webcomic, Chasing Rainbows. Her Berrybrook Middle School series has captivated readers of all ages since the publication of its first volume, Awkward, in 2015 and has cemented her place as one of the most beloved creators in the world of middle-grade graphic novels."
The Weirn Books, Vol. 1: Be Wary of the Silent Woods will be published in print and digitally on June 16th, 2020.
Enjoyed this article? Share it!