Today's Convergence: Justice League #2 does not have an Earth 2: Society preview, as promised, instead it has a preview new story for Detective Comics by Francis Manapul. Which gives him the chance to put the new man in the suit.Okay, we know who it is because we read a) Bleeding Cool or b) Divergence #1 on Free Comic Book Day. Still it's always nice to see Francis use shadow so well.
You can read the previews for yourself free on ComiXology – register here and then click here. And see more of our DC Previews coverage through the day.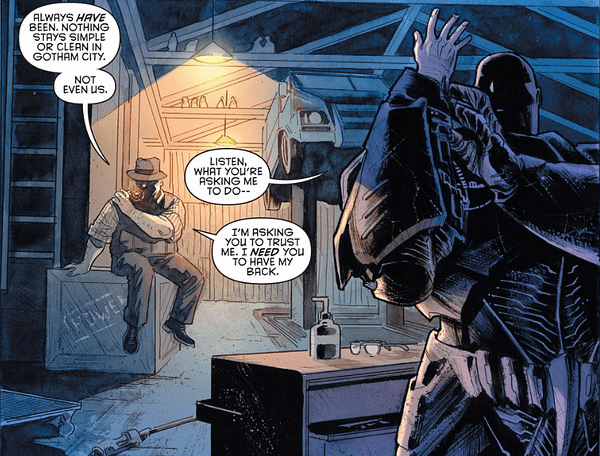 Partners again! Just like i Gotham! Except one of them is wearing a Batsuit! And they're not partners.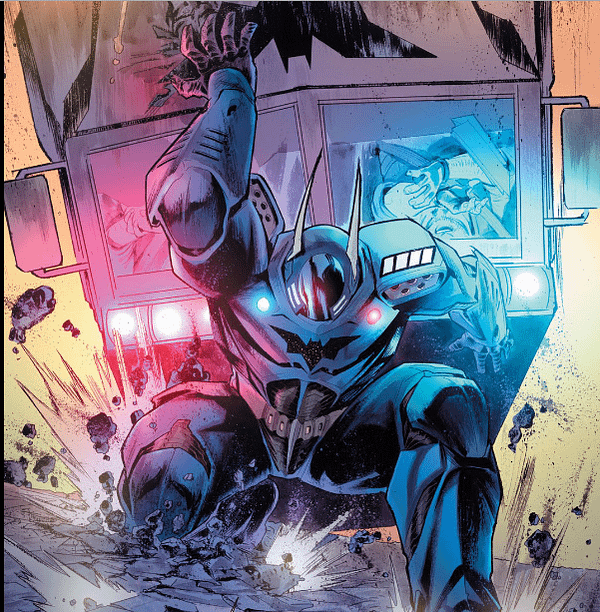 And Commissioner Gordon does seem to step up to the plate.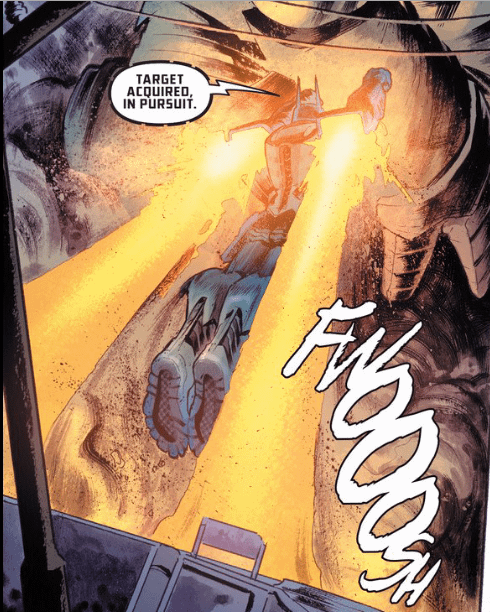 And then step off it. You'll believe a police commissioner can fly. And what about Harvey Bullock's current partner?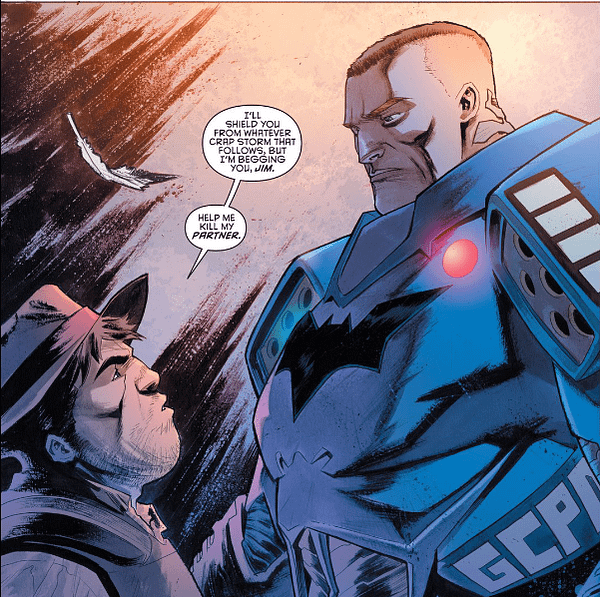 So, how are any of you not going to be able to pick up the new Detective Comics in June. hmm? And what is it with Bullock always asking Gordon to kill people… it never works out.
Enjoyed this article? Share it!