Your Friends Say Boston's Beautiful: Last Stop On The Red Line #1 And Others
Another week or so, another piece about comics in brief. I feel more comfortable in this style. With regards to Buffy, Fairlady, and Faithless, I already wrote more fully about all three, and the following issues largely continue the good parts of the issue ones. Anyway. Onward towards the new.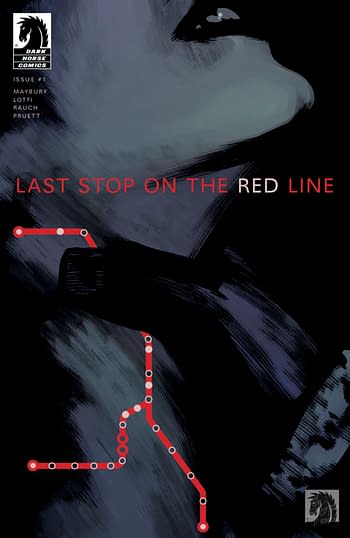 Last Stop On The Red Line #1. A horror series set on the streets of Boston, in this case literally. Most of the main characters are transients or men down on their luck. A monster starts a killing spree on the subway, and one person with fragmented living can stop him. The art team (Sam Lotfi [pencils] and John Rauch [color]) kind of looks like David Rubín on Ether, another Dark Horse comic. Which is great. I liked David Rubín's work on Ether, and I'm happy to see more folks in that same style. I'm interested to see where issue two goes.
Fairlady #2. Another month, another done in one mystery, this time involving an obvious cover up. But who profits? We learn more about the detective society and the world. If the team (Brian Schirmer [writer], Claudia Balboni, [pencils] and Marissa Louise [colors]) can keep up the good single issue stories, Fairlady could be a strong contender for one of the best debuts of 2019.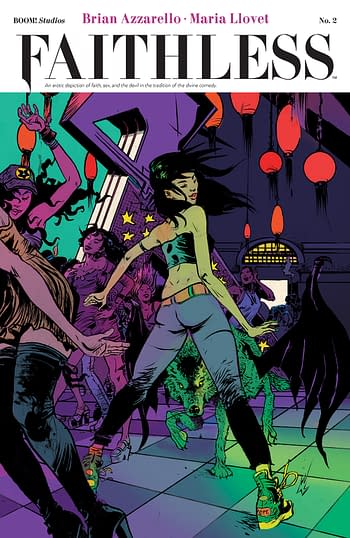 Faithless #2. More of Brian Azzarello's language games, Maria Llovet draws more high fashion, and Solomon appears. Also, the phrase "tell it to the judge" leaves a character meeting an Andrew Eldritch stand-in. I shouldn't speak more about the issue, because issue two goes places issue one doesn't. I've said it before, but Faithless is wild.
I thought Faithless' first issue could've been a Hellblazer plot Azzarello kept in his back pocket, but issue two is where Faithless bawdily steps out of the shadow.
Buffy: The Vampire Slayer volume one. A full arc into Jordie Bellaire's Buffy leaves me more confident than ever in what I wrote about the first issue: there's massive potential here. Independent of an impending TV reboot, a Buffy series with good artists (here, Dan Mora, issue five, David López) feels like a right place, right time move. Well executed popcorn.