200th Yu-Gi-Oh! Championship Series: Day 1 in Columbus
This weekend, we travel to a very curious location to hold a major tournament in Columbus, Ohio to attend the 200th Yu-Gi-Oh! Championship Series. We were invited by Konami to come out and check out this historic tournament, which was also taking place in two other countries simultaneously in the Netherlands and Mexico. Today was the first of two days at the Greater Columbus Convention Center where nearly 3,000 players and more in attendance filled Hall D to compete for pride, bragging rights, and a rare amazing card built into the trophy that could lay waste to most anyone you run up against.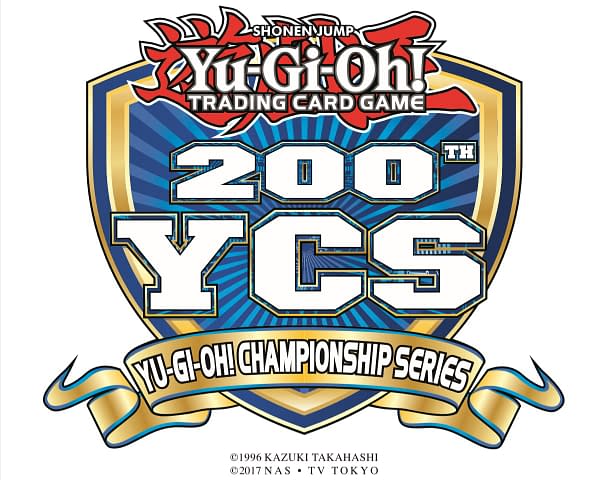 This is probably one of the most chill tournaments I have ever been at. A good chunk of the people who came to play drove into town to stay the night and compete in the tournament, knowing full well there was a pretty good chance they'd be knocked out by the third round. But while the competition was happening, even the sorest of losers was kind of okay with the fact that they were eliminated. The crowd here is focused on winning, no doubt, but there's also a grand sense of community at this one where losing doesn't mean your trip is over, it means you get to check out other games and play with people in a massive community.
As we went from table to table and snagged a few photos here and there, a lot of the players were complimenting each other on the plays they just made and discussing what had just happened. I immediately recalled other TCG tournaments we won't name here where players sat in silence and fretted over what they just threw down before their opponent sapped the life out of their deck and left them an empty shell before they folded the game and raged out. None of that existed here, which made me very happy to check out this Yu-Gi-Oh! tournament.
The tournament itself has been pretty labor intensive on some of the players as they've been playing 40-minute rounds throughout the day. A lot of these games were pretty decisive as people were bringing in their best decks and going up against randomly chosen opponents, so there was no predictability as to who they might meet but there was a good chunk of decks that were simply dominant and made clean sweeps of their opponents. Any top-tier players who had the chance of running into each other now know the level of competition ahead.
Today's proceedings were the longest of the two days as players competed in nine rounds of gameplay where a certain amount of players with a specific amount of points or higher will move onto day two. Day two is going to be a little more insane early on, but we do plan to bring you the single elimination results when we start to hit that Sweet 16 area. So check back in Sunday to see the results as we cover the 200th Yu-Gi-Oh! Championship Series from Columbus.