A while ago we got the chance to review an Elderwood Academy Chest with the Acquisitions Incorporated logo on the top. We were mighty impressed with the look and design of it, so we wanted to see what else the group had in store. This time around we're reviewing one of their awesome Spellbook game boxes.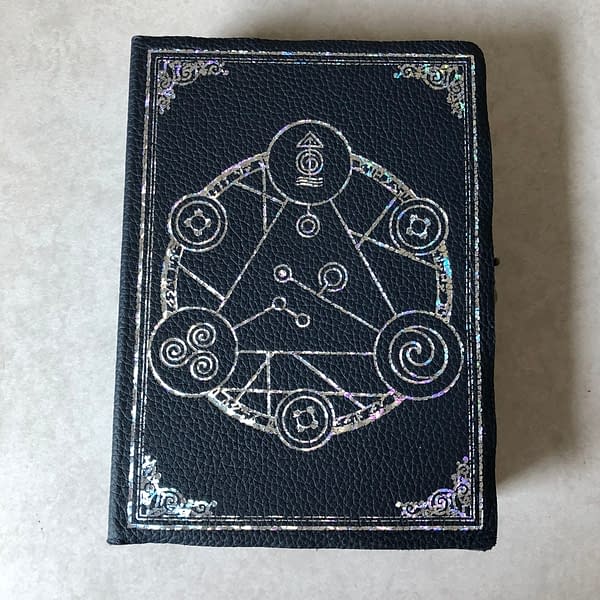 First off, let's discuss the over. This is a thin leather in a pattern they called "Dragonscale" that looks and feels every bit as much as an old book you'd snag off the shelf to learn secrets from. The design on the front is a pattern called Spellcircle, which looks like something we'd find with Dr. Strange or Doctor Who. To the touch, it has a wonderful feeling and it actually appears like a book that anyone would have sitting on a shelf. Of course, when you look at the "pages" you see the wood grain that's kept shut with a specific latch. While I like the look of the latch, I often found it hard to open. That's nice to keep things secure, but getting to the things you need can be a pain.
When you open it up, you immediately see the fine craftsmanship that the Elderwood Academy put into the book. The way that what is technically the lid secures into place with the chest, the way the wood has been carved out and designed with a two-color mix, the placement of the foam inside to make sure everything is secure and save to travel with. This is a great design that looks complex but really isn't.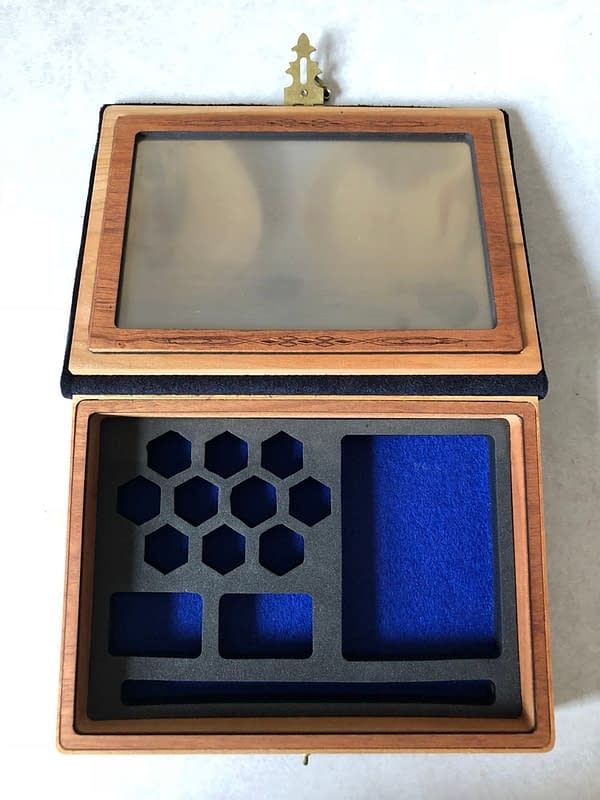 This specific spellbook's insides were designed for both tabletop and card games. To the left, you have ten dice slots that can hold pretty much any dice you choose. You can load it up with a bunch of D4's and they'll stay in place. Below that are a couple of slots to keep your favorite figures in, though you only get two slots, which means for your seasoned D&D or Pathfinder player you have one for your character and one for a creature you may have. Below that is a long strip to keep counters in, along with adventure coins. Finally, to the right, you have a card slot that can hold, according to their website, "a total of 100 single-sleeved cards or an 80-card double-sleeved deck".
We experimented with a few different combinations of dice to throw into the dice bins and found that basically any combination we chose would survive the trip and rarely fall out. We tried out a few different trading card titles like Magic: The Gathering, Yu-Gi-Oh!, and Pokémon with success as they stayed in place. The character slots you need to be careful of, but as long as you're not trying to cram something into the slot that is clearly above the standard size of say, a Wizkids Dragonborn figure, you should be good to go.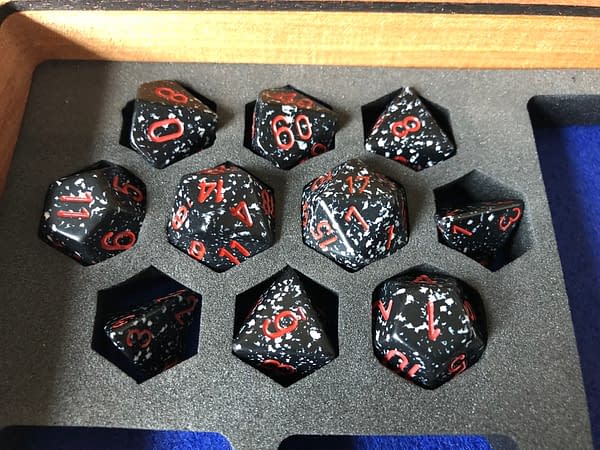 Finally, on the lid, you have a stainless reflecting pool. Honestly, we don't get the purpose or effect of having one inside the spellbook, other than a nice and shiny aesthetic and to keep notes. Primarily, this is used to keep temporary notes with a marker as it is a dry erase board that looks pretty. But if you're not a note taker, it doesn't add much to your experience. It's nice to have, though, as it makes for a nice utility for those who need it.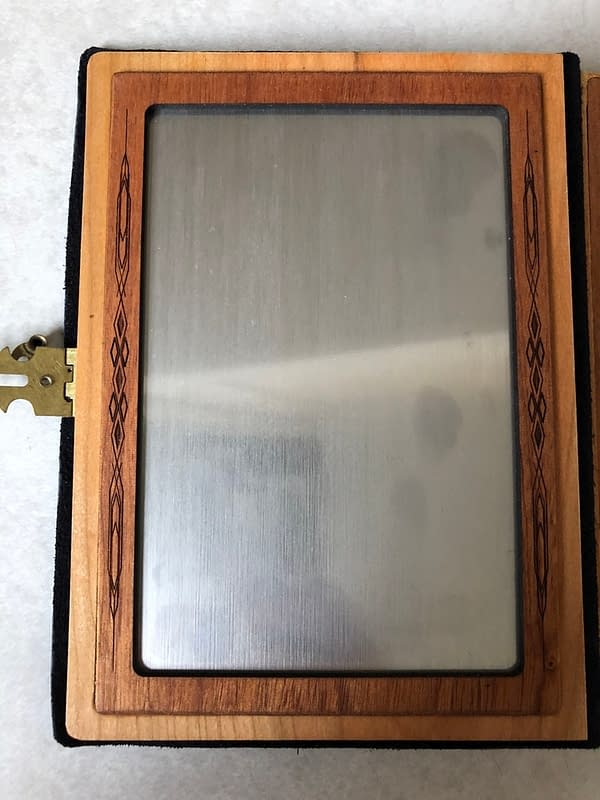 Overall we fell in love with the Elderwood Academy Spellbook and wish we had a few more for different variations, like having one specifically for figures or one for rolling dice in. The one thing that may hang people up is the price, which they tend to start out at about $105 for a very basic design with little frills. It does come in a velvet bag to keep it from being damaged in case it sits on your shelf for a while, but we rarely used it as we took it around to a few different games. This is for your hardcore player who wants to look cool and have something cool on the shelf, period. And it is an awesome gift for those types of players. Highly recommend it for people who want a little more style to their game.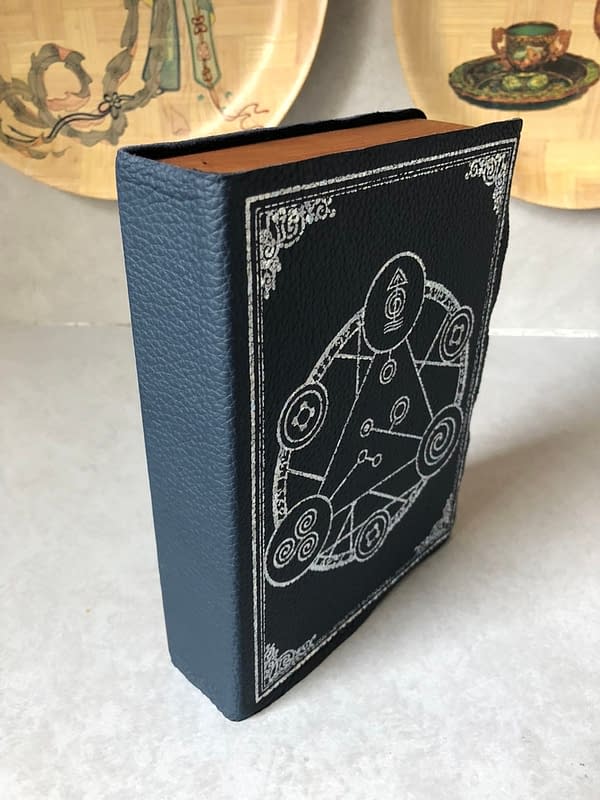 Enjoyed this article? Share it!