Abalon Will Finally Be Leaving Early Access This May
After a name change and some time in Early Access, Abalon will finally be getting a full release on Steam in May.
---
Developer D20Studios and publisher Whisper Games revealed that they will finally be releasing Abalon from Steam's Early Access soon. Formerly known as Summoners Fate, the game has been available in a limited form since June 2022, giving players a chance to play the indie adventure strategy RPG with card-based tactics. After almost a year's worth of having people try it out and ironing out the issues they've had, you can now expect to play Version 1.0 shortly. You can check out the latest trailer for the game and more below as it will be fully released on May 11th, 2023.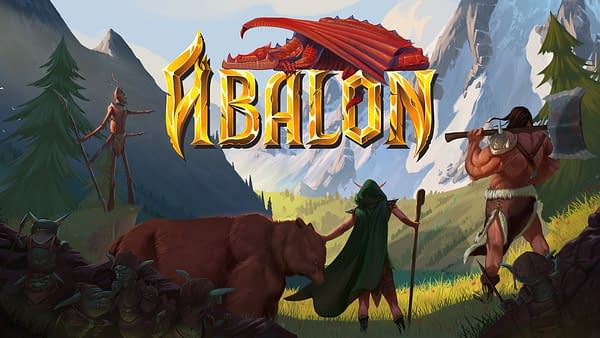 "Abalon is a roguelike adventure that fuses tactical turn-based combat and card strategy. You're tasked with the challenge of guiding your heroes through perilous quests in search of hidden secrets, powerful cards, titanious team members, and mutated rabbits. The world of Abalon is inspired by traditional tabletop environments, stretching from its frozen peaks to barren deserts and colorful woodland to dingy dungeons. Each world offers its own characters to find, mysteries to unravel, and bosses to slay."
"Abalon draws its inspiration from classic tabletop games like Hero Quest, Dungeons & Dragons, and Magic: The Gathering, combining tactical combat with thoughtful events decided with the trusty roll of a D20. Exploring Abalon is done in real-time, allowing you to uncover lore scrolls, shop for powerful cards, and even attend a goblin's birthday party (don't forget your gold). Combat brings Abalon into a turn-based game where unit positioning is as important as your spell casting. These tense encounters play out in arena-style maps where the environment isn't just for show; it's a key part of the battlefield. Equip powerful armor from a statue mid-fight. Slam your foes into a wall of spikes. Transform a tree behind enemy lines into an allied fighter. How you control the battlefield is your choice."