AEW Fight Forever Delayed Due To ESRB Rating Issues
Apparently, the recent reason we have yet to see AEW Fight Forever is due to issues regarding the ESRB rating and the game's content.
---
If you've been wondering where AEW Fight Forever is, you're not alone, as the game has had another setback for its release. The game has been in development for the past few years and has apparently gone through a number of changes and additions, as well as some possible controversy along the way. The most recent one was that the game's original cover heavily featured CM Punk, but after the "Brawl Out" incident last September, the cover was changed to the one you see below. But there's an entirely new issue they're dealing with that made them miss their February 2023 launch date, and it comes down to the rating.
The news came from WrestleZone last week that the current holdup for the game is due to the ESRB rating. In some of the more recent trailers for the game, THQ Nordic has been promoting it as a "T for Teen" rating. However, this was done before the game ever received an official rating from the ESRB. In fact, as of when we're writing this, the ESRB does not have an official listing for the game on their site. According to the report, THQ Nordic submitted the game for approval but did not achieve the T-rating like they wanted. In fact, the game was dinged a few times over for the gore and blood included in the game.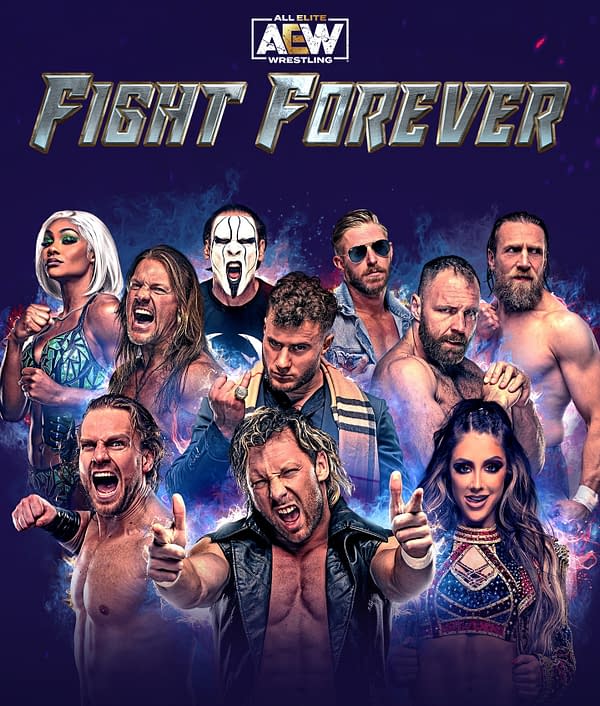 While some may not think this is a big deal, it very much is to AEW, as the next ranking on the list is to make the game "M for Mature." Which would make it harder to market to teenagers, let alone sell to anyone under the age of 17. And while we're sure AEW fans will be put off by the idea that you can't just make everyone bloody as hell all the time, the simple fact is that things have changed a lot in gaming since the days of WWF No Mercy, which is basically what the game is somewhat modeled after in spirit. It would be nice to be a fly on the wall and see what's been removed from the game, as the report says AEW Fight Forever has been resubmitted for approval. Maybe down the road, they'll release a special edition of the game to make it whatever they want it to be. But for now, we're guessing late Spring 2023 is the earliest we may see the game to coincide with their May PPV, Double or Nothing.