Over the past week, we've reviewed a few different products for the PS4 and Xbox One from Snakebyte, all of them revolving around keeping your controllers charged and ready to go. The last products from this line that we got to check out are their Charge: Tower series for both consoles. After inspecting all the other options, how do the towers hold up?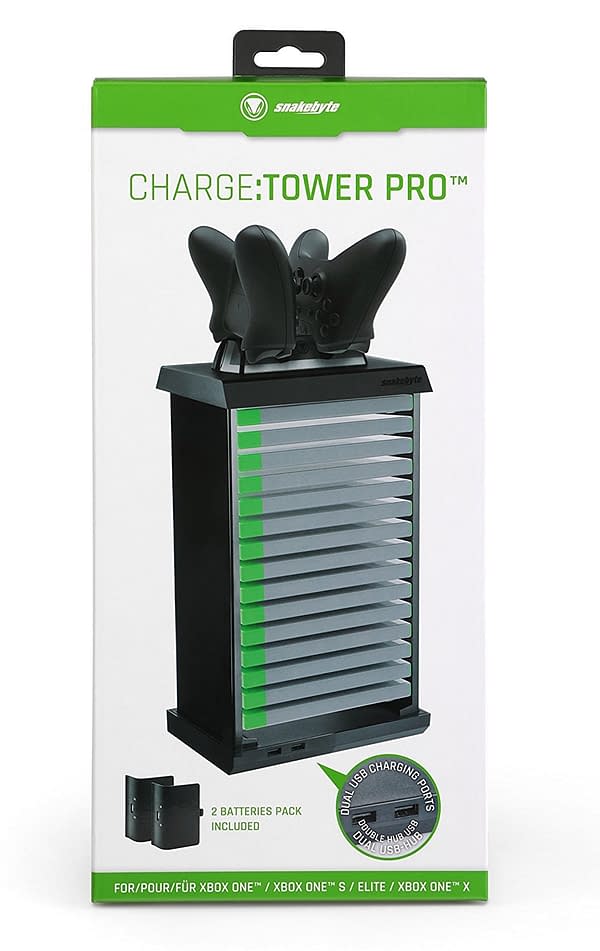 For this review, we'll be focusing on the Pro versions, which are like the regular versions but also come with the charging ports on top. These are essentially game storage towers that display all your PS4 and Xbox One games nicely and give you the ability to easily stack and store them without any issues. The base of each tower has a USB power connection with two USB charging ports at the bottom for you to plug in your controllers or whatever else you feel like having charge in them or use the power for. The one problem I had with both versions of the tower on both designs is that there was no USB cord to power the bottom half of the unit. You have to find a spare cord with a micro USB end in order to make the bottom half work.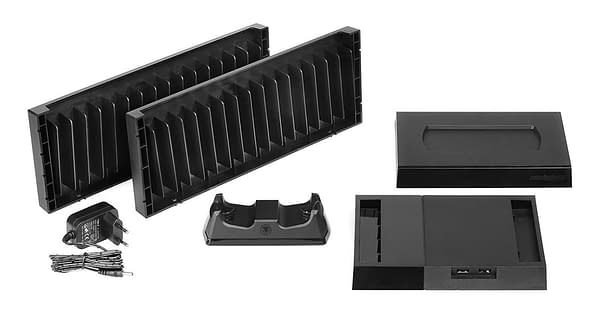 The top half of the Pro tower comes with a small charging station for the PS4 or Xbox One controllers, depending on which one you choose. These do come with a power cord to power it, but it's a 5v AC adapter that only plugs into the top charging unit and nothing else. The charge actually takes longer than the other Snakebyte chargers we tried, even with the Xbox One version coming with special battery packs so you don't need to use two AA batteries in your controllers anymore. It's slow and feels ineffective.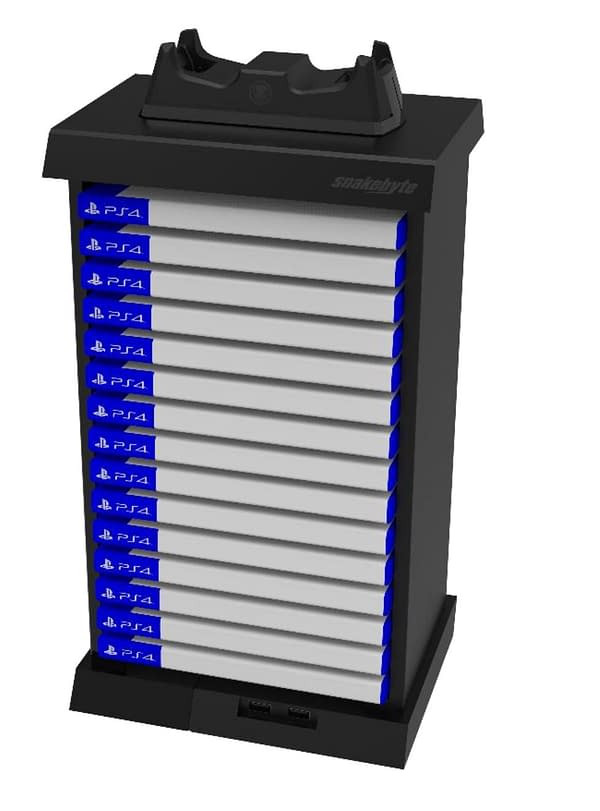 Up until now, we had been enjoying all of Snakebyte's products because they do what they're designed to do, which is charge the controllers so they're ready to go. But these towers are a huge letdown. No cord to make the bottom half work. a separate cord that only makes the top part work, a slower charge than all their other products can do, and it doesn't even serve as a tower that can hold more than 15 games at a time. While we enjoyed all the other Snakebyte products, this one is a hard pass until they fix the design.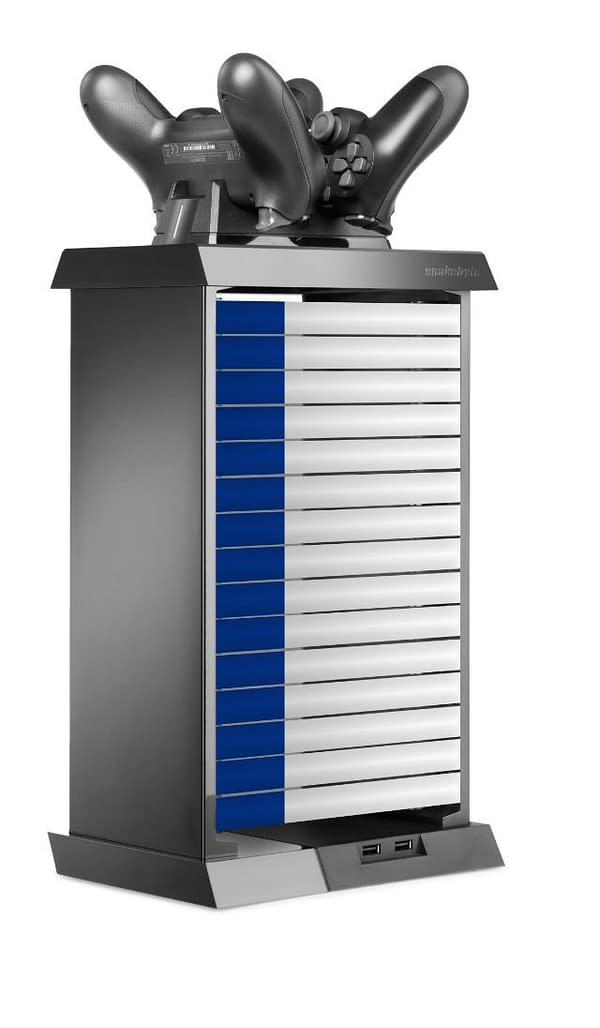 Enjoyed this article? Share it!