The folks over at Amazon just gave away a major crossover event for Dungeons & Dragons today after leaking their next unannounced book. Now, since this is a leak and people love the game and don't want to be spoiled about what's coming next, this is your official SPOILER ALERT!!! If you choose to read beyond this point, we take no responsibility in ruining anything you might have enjoyed when they officially reveal it. We'll put this D&D symbol here just to give you some buffer.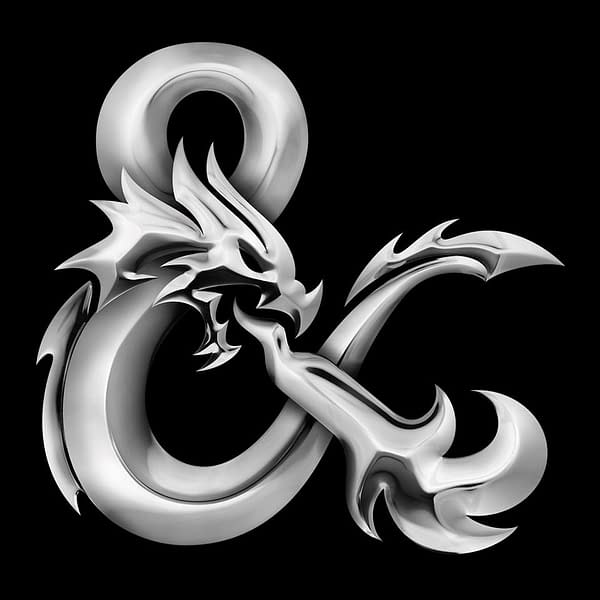 This morning, the Amazon leak showed a cover and a full listing for the yet-to-be-revealed book Guildmasters' Guide to Ravnica. Wizards of the Coast fans should instantly get excited from that, but for the uninitiated, Ravnica is the world in which the company's trading card game, Magic: The Gathering, is set in. So it appears we'll be getting a Magic/D&D crossover event, with what appears to be a DM's guide to their realm.
We have the cover and description for you here, but because this is such an early leak, we have no finer details as to whether characters from MTG will be making their way into D&D, or if this is simply their DM's guide to making D&D adventures using MTG assets.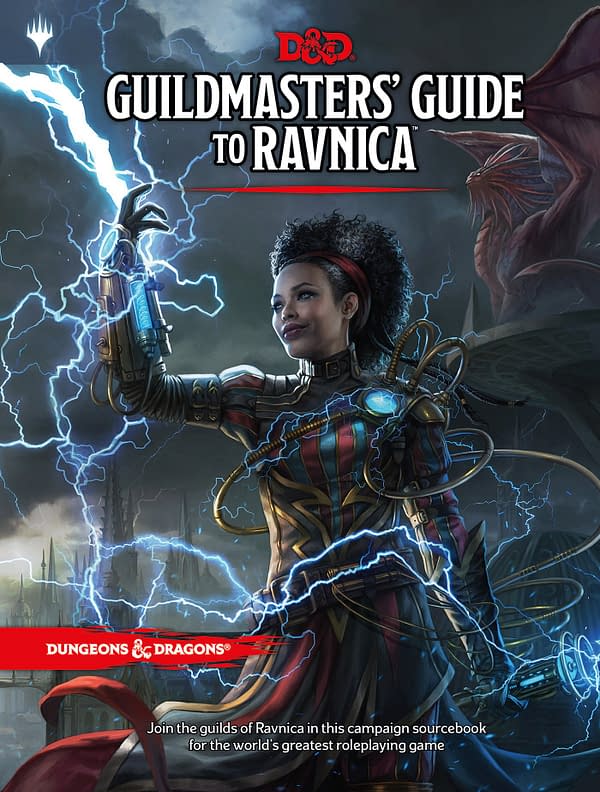 A perpetual haze of dreary rain hangs over the spires of Ravnica. Bundled against the weather, the cosmopolitan citizens in all their fantastic diversity go about their daily business in bustling markets and shadowy back alleys. Through it all, ten guilds–crime syndicates, scientific institutions, church hierarchies, military forces, judicial courts, buzzing swarms, and rampaging gangs–vie for power, wealth, and influence. These guilds are the foundation of power on Ravnica. They have existed for millennia, and each one has its own identity and civic function, its own diverse collection of races and creatures, and its own distinct subculture. Their history is a web of wars, intrigue, and political machinations as they have vied for control of the plane.
We reached out to a few staff members on the Dungeons & Dragons team to confirm the book and get a quote but did not receive an immediate response. Based on the timeframe being set for a November 20th release on Amazon, this appears to be the third unnamed book the company talked about during the Stream of Many Eyes, which will come after Waterdeep: Dragon Heist in September and Waterdeep: Dungeon of the Mad Mage in mid-November. If this is indeed real, which we're assuming it is based on all the info we have, expect a formal announcement from WotC sometime later this week.
By the way, if you happen to live in Seattle, don't be entirely surprised if you see a magical fireball make its way from Renton to Downtown on Monday morning.
Enjoyed this article? Share it!