Respawn Entertainment announced plans for Apex Legends to hold their own Halloween event, as Fight Or Fight will kick off on October 15th. You can read about the full details here, but the short version is that from next Tuesday until November 5th, you'll have three weeks of mayhem to pick up special items in the game. We're talking about new skins, badges, music, etc. Not to mention a new Limited Time Mode, premium cosmetics if you wish to purchase, and a Double XP weekend. And a ton of challenges for you to accomplish all within a limited amount of time. Best of luck to all of you next week as Apex Legends will get a tad spookier.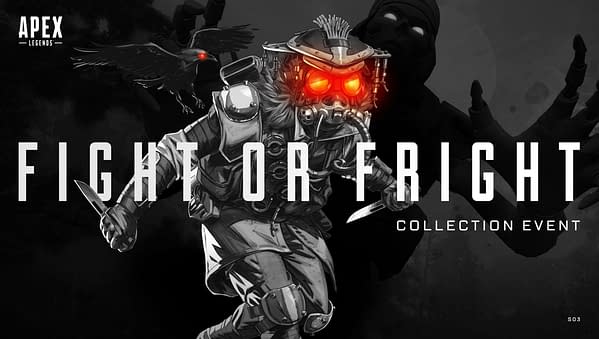 Limited Time Mode: Shadowfall: Experience a warped, dark version of the Apex games hosted by a mysterious figure known as Revenant. Sooner or later, players will end up joining Revenant's powerful "Shadow Squad" without weapons or legend abilities — but with increased movement and jump speed.

Themed Content: Complete a variety of challenges to earn exclusive skins, badges and a music pack.

Limited Premium Cosmetics: Unlock a set of 24 themes, limited-time cosmetics; players can obtain these new in-game cosmetics through direct purchase for Apex Coins, direct unlock with Crafting Metals or random unlock with Event Apex Packs.

Double XP Weekend: Earn double XP for Top 5 finishes and wins. This bonus will affect both Account Level and Battle Pass progression.
Enjoyed this article? Share it!