Apex Legends: Revelry Releases Several New Modes & Additions
Respawn Entertainment has added a new update to Apex Legends, changing up classes and adding new modes, even a new weapon.
---
Respawn Entertainment has released Apex Legends: Revelry, an all-new update to the game that changes a few things with new content. This new major update has added the limited-time Team Deathmatch mode to spice things up, a new line remastered Legend classes that will mess with the meta a bit, as well as new perks that bring new strategies and a change to gameplay. They have also included a new weapon in the form of the Nemesis energy assault rifle, login rewards, new player onboarding experiences, and other pieces of content to enjoy. We got some of the details below from their latest blog, as well as a trailer showing it all off, as the content is live.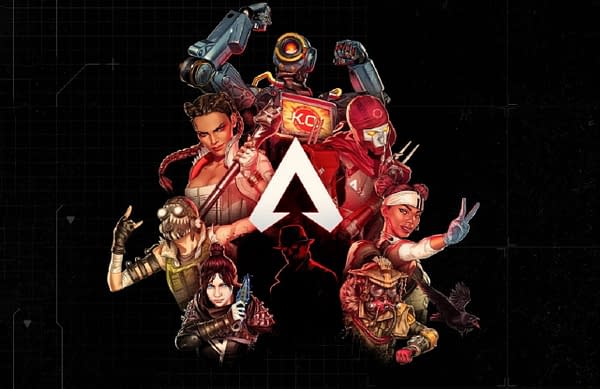 Remastered Apex Legends Legends Classes
We've been introducing a new Legend every season and this year we wanted to take a break from releasing a new Legend, you'll see new Legends in the future but for now, we wanted to see how the core Legends could evolve the ways players have been using them. This season we'll be adjusting all Legends and introducing a rework to our Class system that we're calling "Remastered Legend Classes."
There will be 5 Classes:
Assault
Recon
Skirmisher
Controller
Support
Each class will now have some kind of meaningful, unique perk—whether that be the way a Legend can interact with new loot bins or new ways to revive teammates. We'll also be introducing a few buffs and nerfs across several Legends, including Lifeline, Seer, and Wraith. We'll share full details on Legend changes when we release the patch notes closer to Revelry's launch.
Team Deathmatch, Rotating Mode Playlist, & A New Weapon
First, we want to talk about Arenas. At its core, Apex Legends is a Battle Royale, and the team wants to help players master the core game mode, and in its current state Arenas is not meeting our goals. But we're excited to announce that at the launch of Revelry, we'll be debuting Team Deathmatch to the Apex Games. Available for the first three weeks of the season, TDM has been our community's most requested mode, and we're excited to be delivering this at launch.
We've also heard from our players that they want a permanent modes playlist, and we're thrilled to announce that in early March we will be releasing Mixtape. Featuring a rotation of TDM, Gun Run, and Control, we see Mixtape as a great way for players to test out a new Legend, practice their skills, and just experience that signature Apex Legends gameplay in real combat situations with little downtime between fights. It's been a while since we unleashed a new weapon, and the wait will be over when Revelry launches with a new energy weapon: The Nemesis. We're hoping to see this potentially unseat favorite standbys like the R-301 and Flatline.