Tomorrow is National Video Game Day, and to celebrate it, Arcade1Up will be giving away five arcade machines to one lucky person. The company will be running a contest through their social media accounts for a chance to win five cabinets at once. Those cabinets, as you can see below, are for Mortal Kombat, Centipede, Galaga, Pac-Man, and Final Fight. All five of those look amazing. In fact, we have a Mortal Kombat cabinet we'll be reviewing for you tomorrow. So keep an eye out for that.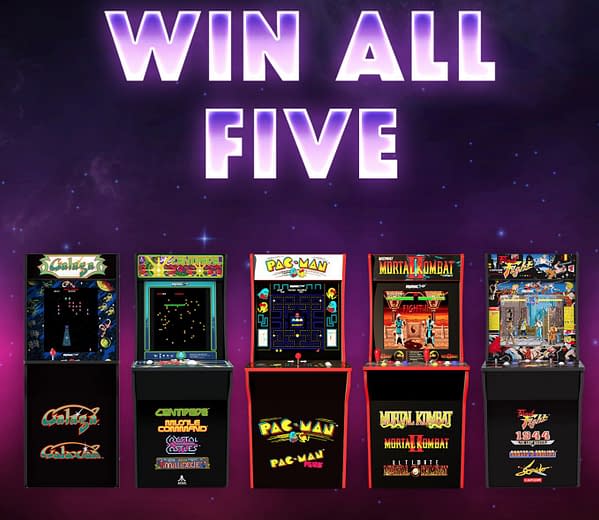 The contest will kick off at 9am PDT/Noon EST on the Arcade1Up Twitter, Facebook and Instagram pages. We don't know what the rules are yet, we just wanted to let you know that you can snag FIVE ARCADE CABINETS at once. And that's pretty cool if you win. Best of luck to you all.
Enjoyed this article? Share it!