ArenaNet Reveals a First Look at Guild Wars 2 Season 4, Episode 5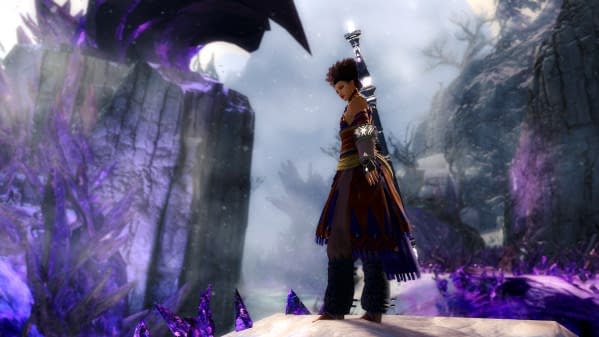 ArenaNet has unveiled the first look trailer for Guild Wars 2's Living World Season 4 Episode 5 "All or Nothing," which takes the stakes higher than ever. The latest episode arrives on Tuesday, January 8, 2019, and takes the Commander toward the ultimate showdown with the Elder Crystal Dragon Kralkatorrik. As part of that showdown, Tyria's entire landscape will change.
"All or Nothing" will be free for all playerswho own the Path of Fire expansion and feature a host of new content, including:
A new fractal, Siren's Reef, in which players will work to break the isle's curse while surrounded by an army of ghost pirates
Anew map, Thunderhead Peaks, which sees players returning to the dwarven Thunderhead Keep from the original Guild Wars
The legendary longbow Pharus that calls down the power of cosmic light
A new mount mastery, Bond of Faith
The new "Diviner" gear set
The new upgradeable "Dragonsblood" weapon set
While the teaser is on the short side, it is absolutely packed with teaser shots of the new map, fractal, legendary Pharus longbow, and even the new Bond of Faith mastery. However, the Crystal Dragon Kralkatorrik really steals the show, and for good reason.
You can check out the brand new "All or Nothing" teaser below.