Ubisoft has released a launch trailer for Assassin's Creed Odyssey showing off some beautiful scenery.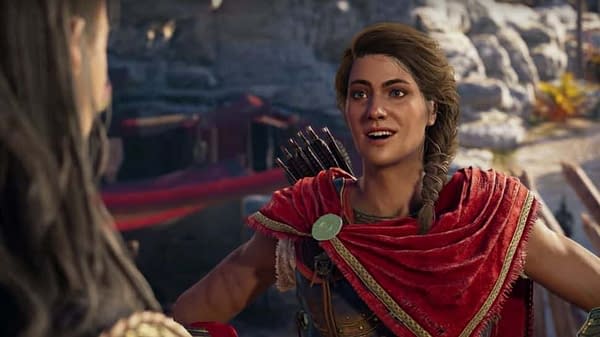 It feels weird to be so close to an Assassin's Creed game in September. The titles usually come out around the end of October, really coming in that big game scrum at the end of the year. However, perhaps because of some huge titles around that time, we are getting our Assassin's Creed a little early this year, as Odyssey is less than two weeks away.
To hammer that home, the game has recieved its early launch trailer. The trailer really shows off just how beautiful this game is looking too. This appears to be the most vibrant of all the games in the series, with some really lush locations included. If nothing else (and I'm sure there will be a lot else), existing in this world looks like it could be a nice digital holiday to ancient Greece… if your holiday includes some questionable relationships with weapons. We get a nice monologue about being a coward in here too, so that is all nice and lovely. Take a look at the trailer here:
I had thought that Assassin's Creed Odyssey might have felt a little too close to Assassin's Creed Origins, but from what I'm seeing, I'm quite geared up for what Ubisoft has coming up. The story choices, the different playable characters and having the story seemingly removed from the Creed itself, this does feel surprisingly fresh. Here's hoping it delivers on that sentiment.
Enjoyed this article? Share it!