Assassin's Creed Odyssey is Coming to Nintendo Switch in Japan via Streaming
Nintendo and Ubisoft have announced plans to launch a version of Assassin's Creed Odyssey for the Nintendo Switch in Japan based on cloud streaming.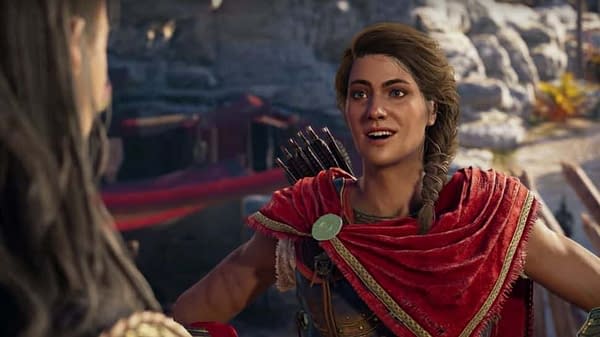 Japan has been experimenting with some interesting stuff on the Nintendo Switch in recent months when it comes to playing graphic intensive games. Several games have gotten streaming based solutions that make it possible to run past the Switch's natural hardware capabilities, meaning the likes of Resident Evil 7 have found a home on the console. For now, it's only been used in Japan though.
However, Campcom isn't the only one looking to get involved either. Ubisoft last night announced that Assassin's Creed Odyssey will be making its way to the console in Japan only. Of course, the game is expected to be a graphical powerhouse, which would be perhaps a little too much for the hybrid console. To fix this, the game will be streamed via the cloud, with the processing done elsewhere. It's a similar process to Sony's PlayStation Now service. While leapfrogging the console's limitations, it does require a good internet connection to be an enjoyable experience though. That said, the port is set for October 5, 2018, and you can check out a trailer for the port here:
The idea of streaming titles to the Nintendo Switch is a very interesting one and could open a lot of doors. While the requirement for a good online connection somewhat negates the console's portability, bringing these bigger games like Assassin's Creed Odyssey to the platform is pretty exciting. The real question is if we will ever see the technology come outside of Japan. For now, it seems destined to remain localised, but since the company is dealing in this technology, I'm sure talks about a broader rollout are happening. Will anything come of those? We will have to wait and see.