Astro Gaming Celebrates a Decade with the X-Edition at E3
While we were at E3 last week, we had a chance to drop in and see what Astro Gaming was bringing to the party, and we weren't disappointed. The company had already teased the A40 TR X-Edition, which is a special red-and-blue edition of their flagship gear. Everything about this one is clean and well designed — it's got some nice features in the audio setup, which has been improved, as well as a slimmed-down look compared to the original. Overall, they did a fantastic job with this design.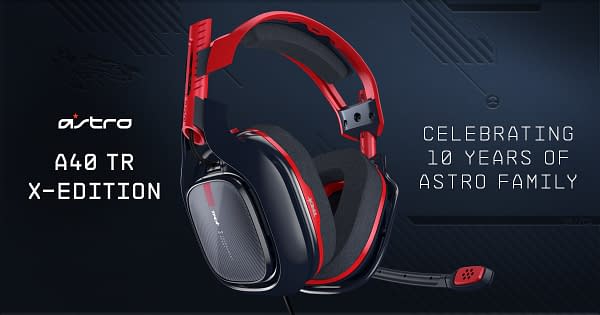 The other awesome item that I needed to walk away with but couldn't was the special The Legend of Zelda: Breath of the Wild A10 headset. This thing is just beautiful — it's gold and black with special designs from the game all over it. There are triforce logos, the Z with a sword going through it, gold trim designs on the headband, even gold L and R symbols to let you know which way to wear it.
This is basically a Nintendo lover's dream headset that works well with a Nintendo Switch as well as being able to be used on your phone when using the online app. We didn't get a timeframe for release by Astro Gaming, but we're assuming a product like this will be in time for the holidays.