We Picked Up The New A10 Gaming Headset From Astro Gaming At E3
One of the many swag items I picked up at E3 this year was a fine headset from Astro Gaming. The company had a cool room set up to try out their new line called the A10 Gaming Headset. These were specifically designed to be accessible to a wide range of gamers at an affordable price without skimping on the gear that makes Astro famous. We got ourselves a pair of red headsets to play with for review. First and foremost, the design is interesting. It isn't as bulky as I normally expect professional gaming headsets to be, but it still had a little bit of bulk to it simply for the tech and the cans. The outer shells have been flattened out and the headband is a solid piece of material that slides very easily. What's more, that band can take some punishment. The new design to these was built to take a beating and not break. You can twist it, step on it, throw it at the ground or a wall and it still stays solid. This is the best pair a rage quitter could want. Along the ears and the top of the bar is a layer of foam that is super cushioning. No leather, pleather or other plastic-based design on the ears, this is a layer of cloth with foam underneath, and more cloth over the earpiece for added comfort. Yet, none of it kills the sound of muzzles it up. For myself, it made the headset feel lighter and I was able to maneuver it better without feeling weighted down. After an extended period I could feel it heat up, as you normally would with headphones, but on their pair the heat stayed with it a little longer than normal. The audio itself plays fine. There's no loss of quality and the game mix with the in-ear audio is fine. There's a volume wheel on the cord, but it only adjusts the two combined, there's no individual separation on this pair. One of the downsides is that there are a couple of additional pieces of gear you can add to this being a split audio jack and a dashboard attachment for the controller to play with audio options. However, neither are included, which is a shame. The mic sounds clear and concise going out, with a flexible design that can also take a bit of a beating. The added bonus of the mic is that it can be muted by flipping it up. The A10 headsets from Astro Gaming by themselves are a fine piece of equipment. Well designed and good for comfort. It may not have all the finely tuned audio options built into the headset that you want, but they serve a purpose to be functional and durable for long periods of time. It would have been nice to have the additional audio splitter for mic and ears, as well as the controller dashboard—but I get that to keep the cost down for average gamers, some stuff had to be taken out.
---
---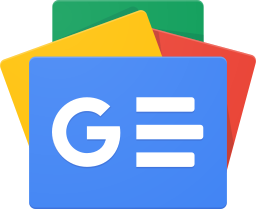 Stay up-to-date and support the site by following Bleeding Cool on Google News today!