AtGames is bringing an awesome arcade unit with them to CES 2020 this week as we get a look at the Connected Arcade cabinet. This thing has 350 classic arcade and home console games spanning multiple consoles with the appropriate joysticks, buttons, dials, and a rollerball to accommodate them. What's more, it comes with a couple of USB and HDMI adapters, as well as Bluetooth support. Giving you the ability to hook up drives, controllers, other consoles, streaming services, and more to enhance the gameplay and even play modern titles on the cabinet. You can read more about it below as this will be on display from AtGames at booth E-13 & E-15 for ShowStoppers during CES2020.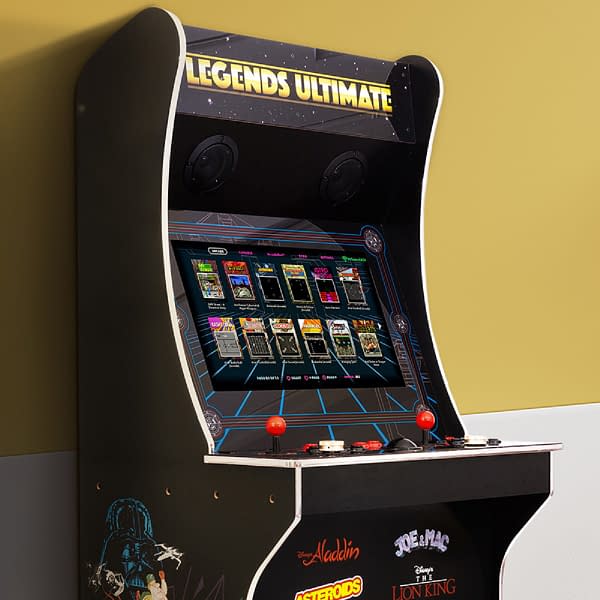 Professional, arcade-quality controls, which include two joysticks, two spinners, a trackball, and two pairs of six action buttons make the amazing games from Disney, Atari, The Tetris Company, Data East, and other top publishers play their best. Not to be outdone, the high-definition monitor and down-firing stereo speakers make these games look and sound incredible as well. Of course, the Legends Ultimate is so much more than what's built in. As The Connected Arcade, the Legends Ultimate is online-enabled. From feature updates to game streaming to leaderboards and so much more, the possibilities with this versatile platform are limitless. The options don't stop there either. Through its BYOG and APL functionality, you can play your digital PC games, as well as connect a variety of HDMI, Bluetooth, and USB-based devices and consoles for access to an even larger selection of titles to play. It's a platform that grows with you.
Enjoyed this article? Share it!