Atomic Mass Games Announces "Marvel Crisis Protocol" Miniatures For Fall 2019
Gen Con news often has two effects: the first is the elation that comes with said news, as your brain releases endorphins that light up all your happy spots. The second is that sudden realization that you're about to spend a ton of money. Miniature games have already managed to find a way to get most of my hobby dollars, and with the announcement of Marvel Crisis Protocol, they're about to get the rest.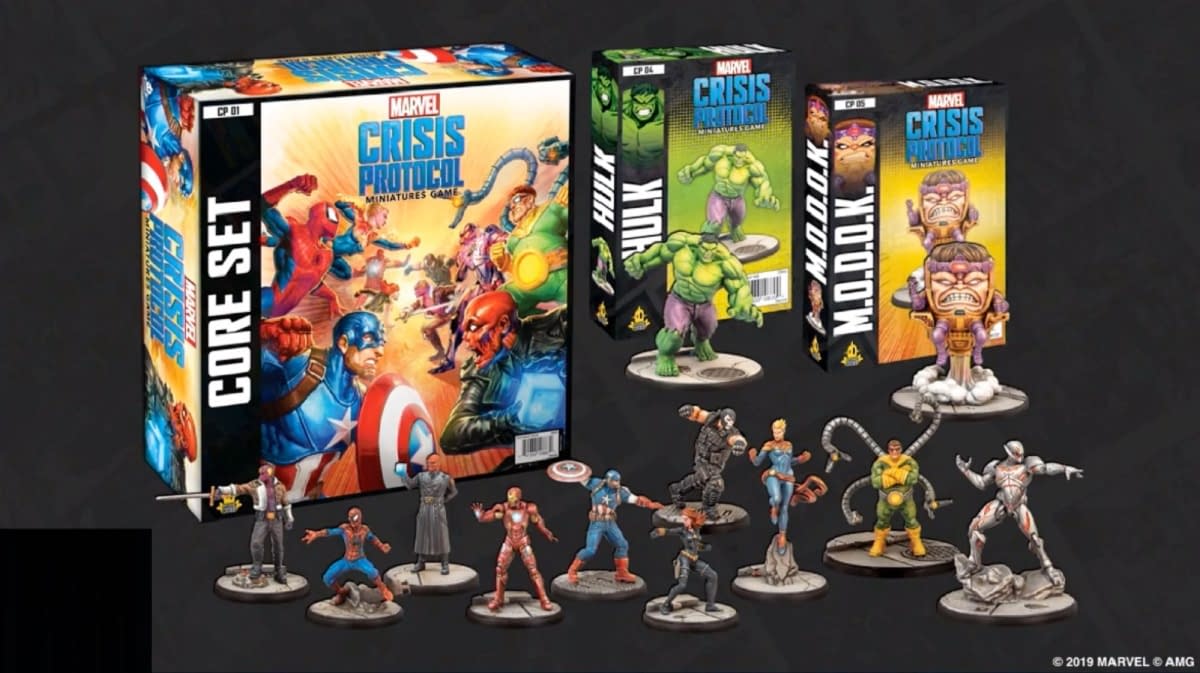 Atomic Mass Games took the stage during Fantasy Flight Games' Gen Con panel to tease the latest and greatest miniature game set in the Marvel Comics Universe. Marvel Crisis Protocol will bring incredible, high quality plastic miniatures featuring some of the greatest characters to ever hit the pages of Marvel comics.
The Marvel Crisis Protocol core box includes 10 characters, some terrain pieces, and the cards and tokens you need to play the game. You'll be able to mix and match the characters to create your Marvel dream team, so if that dream team includes MODOK and Taskmaster, you'll have your chance.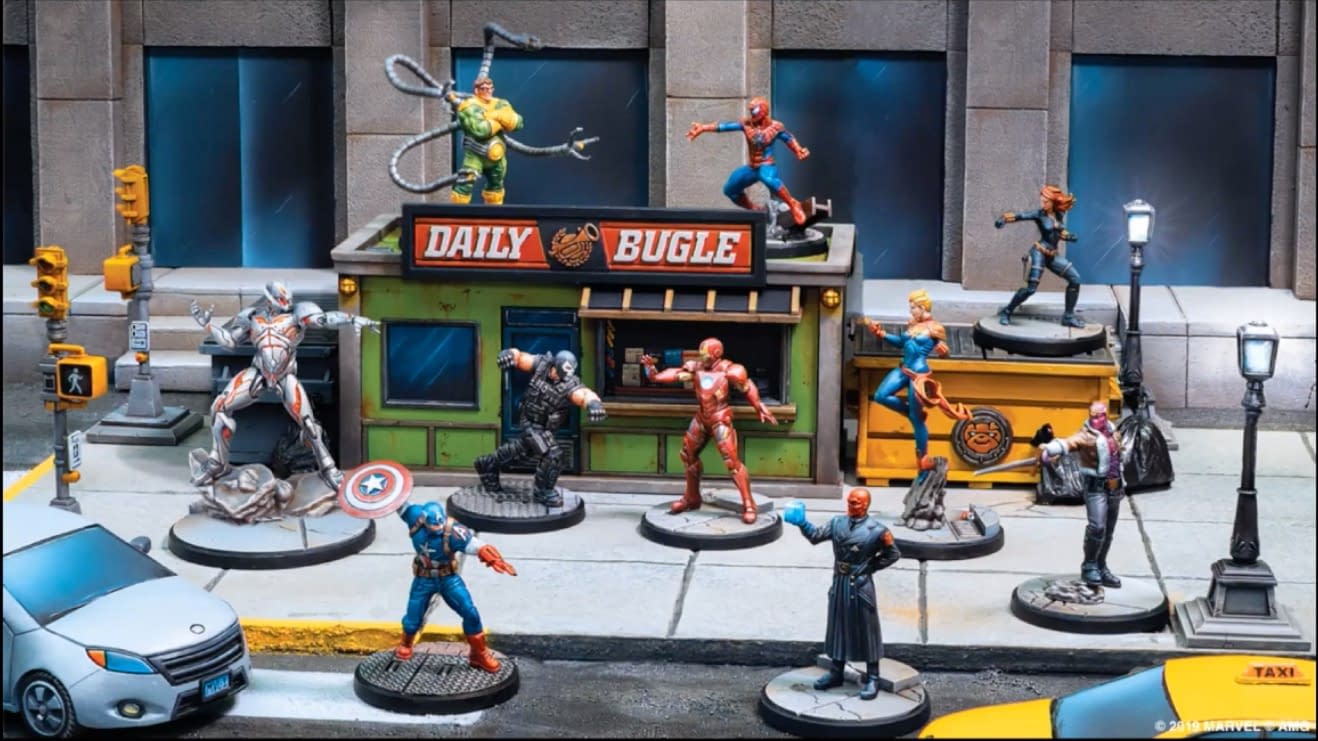 The characters that will be released in the core box will be Ultron, Captain America, Crossbones, Iron Man, Doctor Octopus, Spider-Man, Black Widow, Captain Marvel, Red Skull, and Baron Zemo.
The miniatures for Marvel Crisis Protocol will be multi-piece hard plastic, so there will be a little bit of assembly, but there will also be some chances for customization. The figures also look fantastic!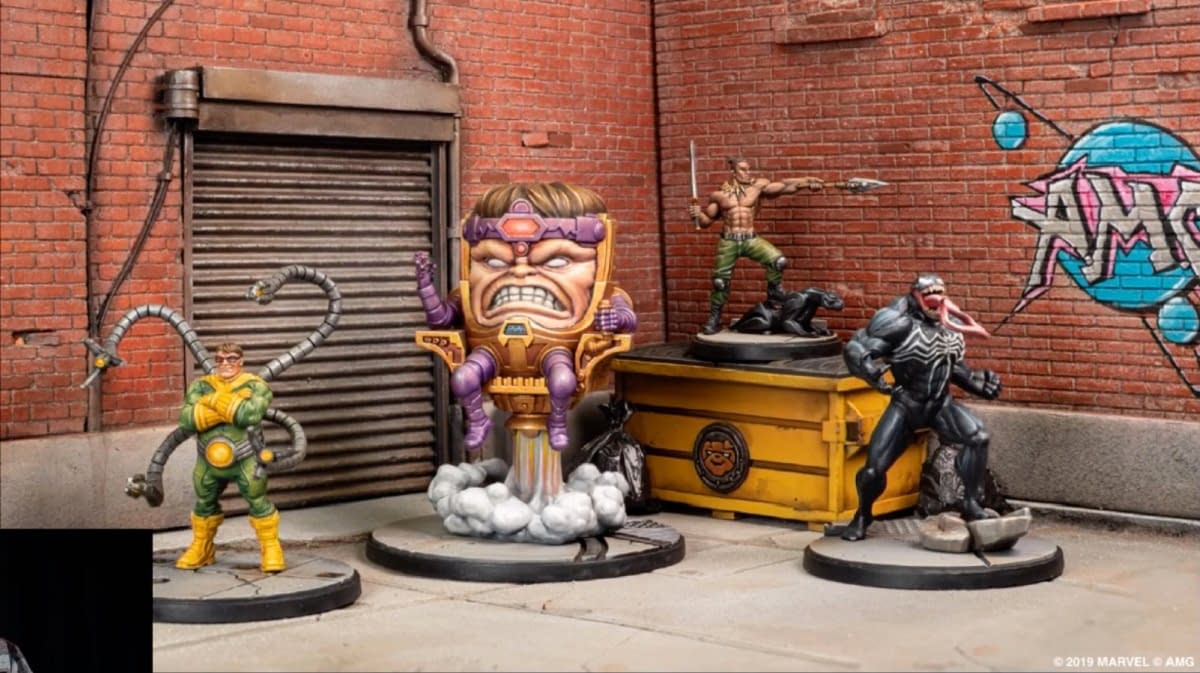 Monthly expansion packs will be releases as well, with new characters coming out as the game evolves. I don't know about you, but I'll be buying a thousand MODOK minis, because MODOK is everything.
There will be multiple costume options released for different Marvel characters, which will allow players to field their favorite version of their favorite heroes, and you can even take multiple characters with the same heroic name. If you want to take 2 Spider-Man figures, you can— but you'll have to field Peter Parker and Miles Morales.
The release date for Marvel Crisis Protocol is set for fall of 2019, which means we'll be seeing these in game stores shortly. You might want to check with your favorite retailer and make sure you have your boxed set reserved!