Playdius Games decided to treat everyone to a new trailer for Away: Journey to the Unexpected, featuring new gameplay footage. The company has been referring to the game as a "feel-good first-person adventure", the game takes on a sort of anime story as you will fight your way through different lands in what appears to be a half combat/half rouge like tale. The game is expected to be released sometime in Q1 of 2019 for all consoles and PC. FOr now, check out what the game looks like in the latest trailer.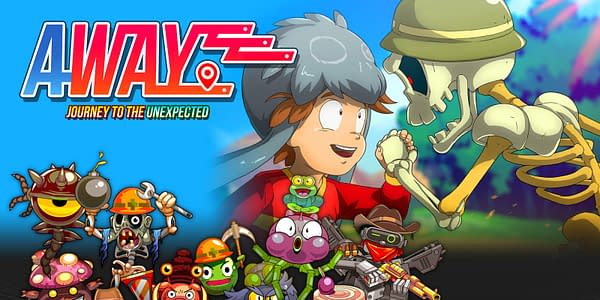 You play as a kid that is neither a hero nor a warrior. Yet with the power of friendship, you will overcome every obstacle in your way! Choose your path through the levels, uncover the light-hearted story, and above all, recruit allies. All the wacky and powerful characters you meet can be played in first person, and it's up to you to find the right answers to get them to join your team! Idiotic workmen, mysteries from outer space, oddball friends, and fast combat await!
Enjoyed this article? Share it!