Axon TD: Uprising Announced For Q3 2023 Release
Elemental Studios confirmed that Axon TD: Uprising will be headed to PC in Q3 2023, as they showed off the game this week.
---
Indie developer and publisher Elemental Studios announced their new game Axon TD: Uprising will be coming to PC sometime in Q3 2023. The team revealed their new tower defense title set in a sci-fi future, as you'll have an amazing arsenal of items at your disposal to lay out across the map and take on a ton of enemies trying to destroy your resources. We got more info and the debut trailer below as we now wait for a date to happen.

"From the creative minds behind Element TD 2, Axon TD: Uprising infuses a new layer of strategy into the amazing Tower Defense genre. Typically, you build towers on the path to obstruct enemies and make the path longer. But what if you could take control of the map layout itself and expand things directly? In Axon TD, you're given a brush, and the map is your canvas! The name of the game is map manipulation. Place down tiles to make longer paths and support more towers. Tiles can also bridge to various islands scattered around the map; these provide entire new chunks to maze with. On various maps, you can even place a new destination point!"
"You play as a defense contractor on a routine mission. As you arrive, your ship is shot down, and you're attacked by a robotic force called the Axons. Your only way off the planet is to fight. Build towers against hoards of enemies, progress through a perk upgrade tree, and defeat epic bosses! You may even find out the truth behind the ongoing war… Online co-op supports up to 4 players. With maps designed for 2, 3, and 4 players you'll find a wide variety of battlegrounds to conquer and make your own. A global leaderboard allows you to see how you compare to other teams. Will your team come out on top? An alternate roguelike mode where you face the gauntlet of randomized maps, towers, perks, and enemies. Adapt to a rapidly expanding map area and take advantage of an accelerated tower technology progression. Surviving earns you a place on the global leaderboard."
"With so many map layouts at your disposal, you want a huge arsenal of towers to play with. Dozens of towers, each with their own effect, fulfill that need. Towers also have three possible upgrades, and these upgrades add either new effects or change existing ones. What compliments a ton of towers and a lot of maps? A wide variety of enemies have different abilities, of course. From those that move faster around corners to those that teleport nearby enemies forward, the Axons are devious in their onslaught."
---
---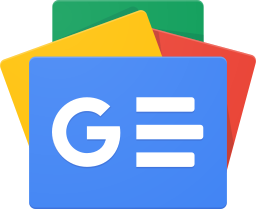 Stay up-to-date and support the site by following Bleeding Cool on Google News today!