Battlefield 1 Getting Shock Operations Mode in June
EA DICE announced today that Battlefield 1 will be getting some updates soon that include new maps, a new mode called "Shock Operations", and monthly updates to the game for those who want to fight and not wait for whatever sequel they're working on. New maps are on the way for the "They Shall Not Pass" mode, which includes a new one out today called Rupture, which they describe as "taking place during the Second Battle of the Marne, characterized by its poppies growing over rusty wrecks." We have complete details for the new SO mode coming in June below, and you can read the entire update here.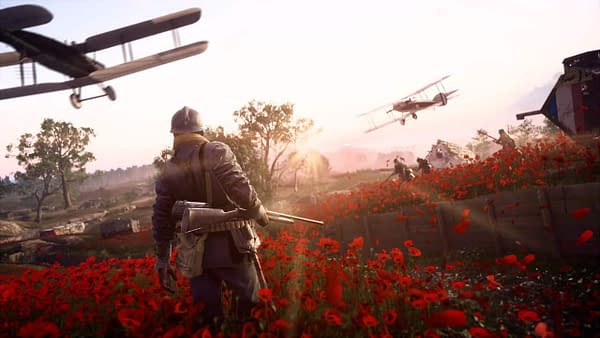 Bite-sized epicness is coming to Battlefield 1 in a new mode. Dubbed Shock Operations, the mode supports 40 players and sees attackers and defenders battling over sectors – just like in the fan-favorite Operations mode introduced to the franchise with Battlefield 1. Here, though, the action will be focused to one single map – ideal if you don't have time for a full Operations match.

With the update coming this summer, Shock Operations will be available on five maps: Giant's Shadow, Prise de Tahure, Lupkow Pass, Zeebrugge, and River Somme. Most of these maps are normally only available to owners of Battlefield 1 Premium Pass or standalone expansion packs. However, base game owners can access them too when playing Shock Operations.

Note that players who want full access to these maps across all modes, not just Shock Operations, will need a Battlefield 1Premium Pass or the corresponding standalone expansion packs.