Bethesda is Banning Fallout 76 Cheaters Until They Do Homework
You know, it's a funny thing, we can't think of any greater punishment than homework on a gamer for cheating, even in Fallout 76. A couple of different sources have noted that some of the most recent cheating bans in the system have come with an extra bit of flavor text to them to get yourself unbanned. What's that? A company willing to unban you for outright cheating on their system?!? Yes, it's true. But it comes with a price that we're confident most cheaters won't take up. In order to fight being unbanned, you have to write on essay on why cheating is bad, according to the text below.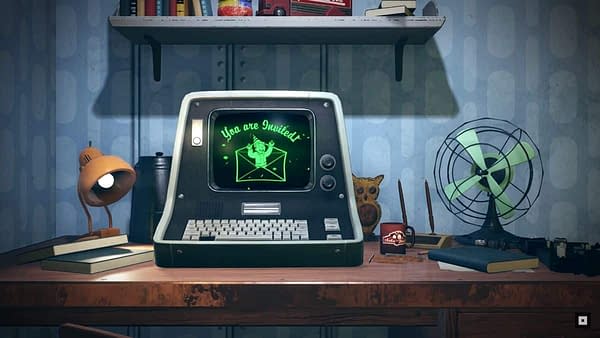 If you would like to appeal this account closure, we would be willing to accept an essay on "why the use of third-party cheat software is detrimental to an online game community", for our management team to review.
That's correct. If you want to get out of the proverbial detention that is being banned on Fallout 76, you'll have to Breakfast Club your way out of it by writing an essay. Or, you know, you could just… not cheat at the game and play it like you're supposed to. But that's just crazy talk! And hey, this gives us a reason to load up a Breakfast Club video. How do you feel about having to write an essay to get unbanned? Good idea to learn a lesson, or terrible idea to allow cheaters back in?