Bethesda Softworks have released new details about what's to come in Season One for Fallout 76, which will launch in the game on June 30th. Along with the addition of "The Legendary Run" which will monitor your progress like a board game, there will be many new challenges added to the S.C.O.R.E. system to help you earn your way up the ladder. That includes weekly challenges which will range from being a piece of cake to the equivalent of trying to build a cake in this environment. Not to mention new armor, weapons, and more for you to build and utilize. You can read more about it below.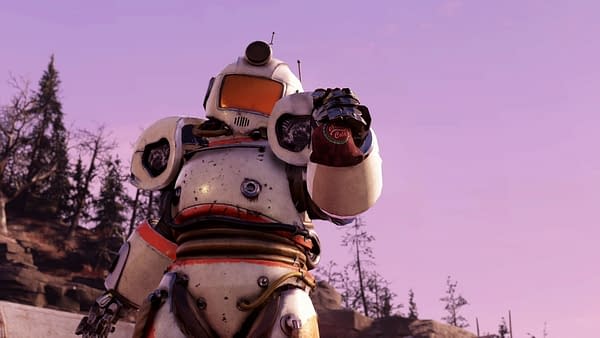 Lunchboxes – Lunchboxes are a new consumable item that give a +25% XP bonus to you and all nearby players as well as a random social buff.

Social buffs can include things like +15% bonus damage to certain enemy types, 50% reduced hunger or thirst, enemies exploding into confetti instead of a bloody mess, etc.
These buffs last for one hour, and the XP bonus can stack up to +100% if multiple players open Lunchboxes at once.
Social buffs don't stack with themselves, but you can have several active at once after opening multiple Lunchboxes.

Ammo Converter – The Ammo Converter is unlocked at Rank 5, and it will allow you to exchange your unwanted ammo for ammo that you actually need!

Find the Ammo Converter in the Resources section of your Fallout 76 C.A.M.P. Build Menu. Once placed, you can access the Ammo Converter through the attached Terminal.
In the Terminal, find the Ammo you want to convert and it will remove the specified count of Ammo and credit you with some AmmoPoints, up to a maximum.
Exchange your stored AmmoPoints for your preferred type of Ammo.
Other Players can use any Ammo Converter Terminal to access their stored AmmoPoints, so put one down for the convenience of your fellow Wastelanders!

Vault-Tec Supply Packages – These are small bundles of crafting materials that will help give your scrap collection a little boost.
Fireworks – Earn fireworks that you can set off anywhere in the world and light up the sky!
Enjoyed this article? Share it!