Game company Bethesda is suing Warner Bros. over their newly released Westworld mobile game, claiming both WB and dev company Behaviour Interactive for using existing code from Fallout Shelter. "The Westworld game is a blatant rip-off of Fallout Shelter," Bethesda said.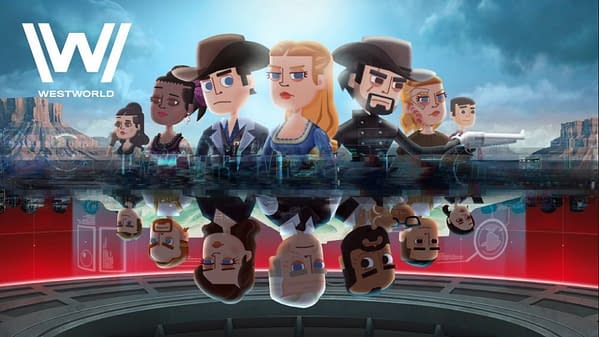 Reportedly, Bethesda claims that the existing game code from Fallout Shelter, which was developed by Behaviour Interactive back in 2014, is being used by WB for their Westworld mobile game without permission or rights usage applied.
The suit, which was filed yesterday in the District of Maryland accuses Behaviour of breach of contract, copyright infringement, unfair competition, and misappropriation of trade secrets. Bethesda's suit against WB alleges that WB persuaded Behaviour to breach that contract.
Bethesda wants both companies to remove each and every version of the Westworld mobile game from distribution and to stop developing and supporting it, as well as seeking undisclosed statutory and punitive damages.
The claim goes to far as to state that existing bugs in the code from Shelter are prevalent in the Westworld game, specifically in the demo version.
Bethesda's statement to Variety:
"Bethesda Softworks has today filed a complaint in U.S. District Court against Behaviour Interactive and Warner Bros. for copyright infringement, breach of contract, and misappropriation of its intellectual property. The case arises from Behaviour's development of a 'Westworld' mobile game for Warner Bros. Behaviour had previously worked with Bethesda to develop Bethesda's hit game, 'Fallout Shelter,' and under that contract, Bethesda alone owned all resulting intellectual property, including the game's copyrighted code.

Behaviour illegally used the same copyrighted source code from 'Fallout Shelter' to develop 'Westworld,' and copied Fallout Shelter's game design, art, animations, gameplay features, and other elements. As a result of Behaviour and Warner Bros' unlawful conduct, 'Westworld' is a blatant ripoff of 'Fallout Shelter' with largely superficial, cosmetic changes.

Bethesda will vigorously protect its legal rights in the valuable intellectual properties it owns, and take legal action whenever those rights are being infringed."
You can read the entire suit here.
We'll let you know if/when WB and Behaviour respond.
Enjoyed this article? Share it!