Beyond A Steel Sky Launches In Apple Arcade With PC On The Way
Revolution Software has finally released Beyond A Steel Sky for Apple Arcade this week, as the game will be coming to PC in July. If you're not familiar with the game, this is a trip back in time for a lot of '90s gaming fans as you get to step back inside Union City for the first time in a long time. Since the dystopian cyberpunk adventure Beneath A Steel Sky was released back in 1994, which is one of the more classic point-and-click adventures from that decade. The company worked with creator Dave Gibbons on bringing the comic to life and continuing the story in this new 3D adventure title. Complete with some of the same characters, locations, and humor from the original publication. You can play it on Apple Arcade right now, with a Steam release coming in July. You can check out a trailer and a couple of comments from the company CEO and Gibbons himself below.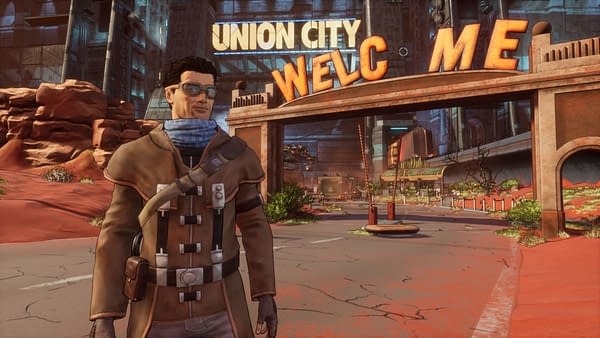 "I am so pleased to have had the opportunity to team up with Dave Gibbons again and take Robert Foster back to Union City after all these years." says Charles Cecil, Founder and CEO of Revolution Software. "This is an adventure game that should prove just as welcoming to newcomers as it does those loyal gamers who took on the original 26 years ago. We are particularly thrilled to be leading on Apple Arcade – with the PC version debuting on Steam shortly."

"Revolution has built an excellent reputation for writing intelligent adventure games that combine high drama with humor – leaving players not sure whether to laugh, gasp or both," says Dave Gibbons."I am thrilled with how Beyond A Steel Sky has turned out – it surpasses my expectations in every way".