BioWare's Anthem Got a Massive Gameplay Reveal at EA Play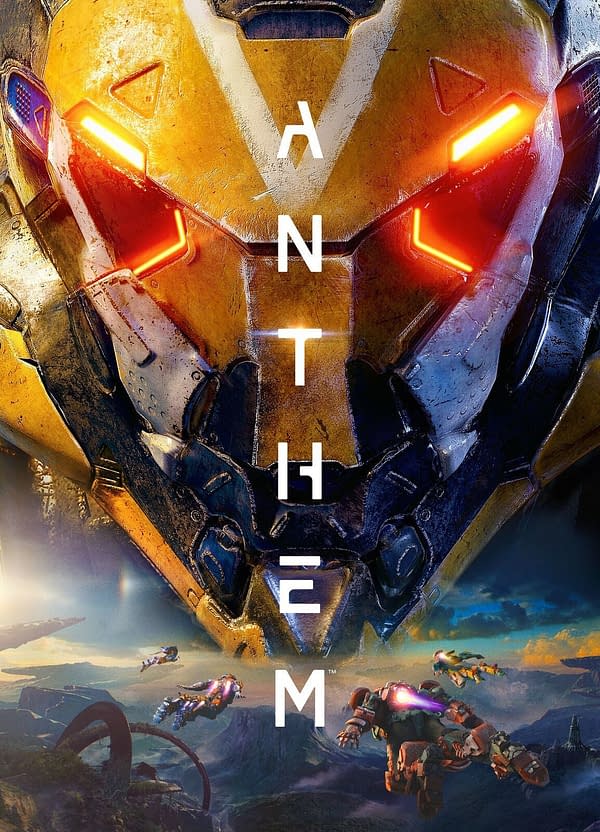 At the end of EA Play today, the publisher spent quite a deal of time on BioWare's newest project Anthem, which is rather ambitious for the studio. Anthem is a social, coop sci-fi shooter with a strong focus on the single-player campaign. That's a first for BioWare.
The studio described it as "not an MMO, not a single player game with a multiplayer bolted on the side." They plan to give players all the agency involved in a single player story with the fun of co-op, with the whole game designed to be added to for years to come with additional content updates. That said, they do also want to have the game feel "complete from the get-go" and be immersive for players.
That's one hell of a contradiction, and will provide an incredibly tall order. Given the massive flop that was Mass Effect: Andromeda, BioWare will have to deliver on every one of Anthem's promises. So let's hope their confidence means that the game is in good shape already. Otherwise, it might be a dicey few years ahead for the studio.
Really, the similarities to Destiny just don't want to end. However, if we can trust BioWare with anything, its their ability to craft a story. So they'll likely have the inverse problem Bungie did with the original Destiny.
Anthem is set to release on February 22th, 2019 on PS4, Xbox One, and PC. Origin Access Premier members will get access to the game on February 15th.
As far as monetization goes, you will get some cosmetic options, like the ability to paint your Javelin exosuit pink, the game will not have loot boxes or "pay for power" abilities. So it won't be BioWare's version of Battlefront II.
The game got both a cinematic trailer and a lengthy gameplay reveal today that showed us quite a bit more about the game's story and world building. The gameplay reveal was, in fact, part of the playable E3 demo build of the game, which will be available to fans as a theater presentation during EA Play this weekend. It showed us a female protagonist in some pretty fantastic sci-fi combat utilizing all the myriad powers of a Javelin exosuit.
You can check out the cinematic trailer below. We'll update with the gameplay once it goes live.