Pearl Abyss launched a new event into Black Desert this week as they have a new character class for you to play as in the Hashashin. Xbox One and PS4 players will be able to play as the 19th character, which is a warrior with the power of a Valencian god. Accord to the devs, "with this power, he can create and manipulate sandstorms to attack, teleport, and ambush enemies. In melee combat, he uses the Shamshir sword to cut down his enemies." Players can now pre-create their Hashashin in the character creator, and those who pre-make their class will receive rewards including an Inventory +4 Expansion Coupon, the Secret Book of Old Moon, the Blessed Message Scroll, and a Black Cloaked Cat. You can read more about the event here and below, along with the latest trailer.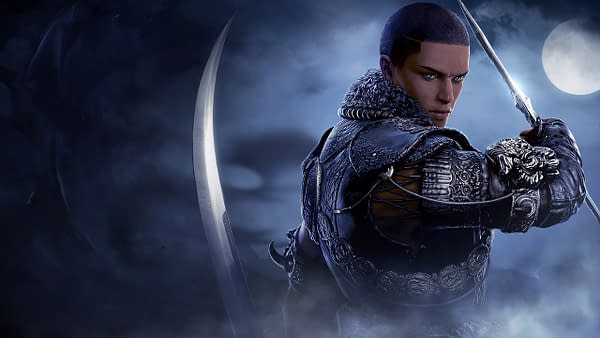 During the event, we were able to share information regarding the Black Desert Console roadmap. Although initially scheduled to be released in the first half of 2020, Guardian unfortunately still needs some work done to have it ready for Adventurers. To make up for it, it was announced that Hashashin, the newest class for Black Desert, would be introduced on Console first out of the global services. The way that this was presented, however, may have caused some confusion that we would like to clarify.

As the lead producer, Jaehee, mentioned during the ball, Black Desert content first launches on Black Desert Online Korea (PC) and then it branches to the overseas global services. Hashashin will first be released in Black Desert Online Korea (PC). Hashashin will then make his way to Console, making it the first among overseas global services to receive the class. We are sorry that this was not clearly stated during the presentation and will ensure that such misunderstandings will not occur in the future. We also received a lot of questions from the participants of the events. We are currently going through all of them and will make sure to provide Adventurers with answers via a GM Note as soon as possible.
Enjoyed this article? Share it!