Pearl Abyss has announced today they're adding a new feature to Black Desert Mobile as players will soon be able to try "Field of Valor". Basically the way this works out is that Field of Valor is a battlefield that you can enjoy as a party of five adventurers. You team up with a party with your friends or guild members, then go off and fight in a 30-minute battle. Each battle will contain a variety of beasts to deal with. The field will only be open for a single week starting today, so you have until February 11th to get in on the action. Here's a little more info on the latest addition to Black Desert Mobile.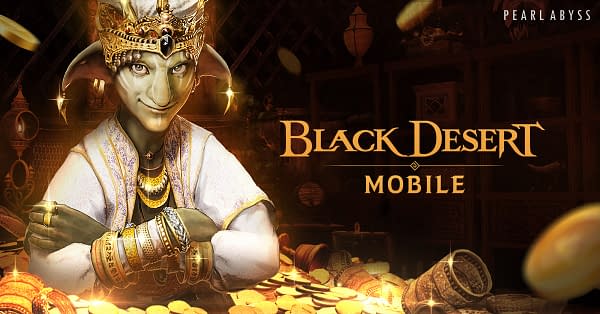 Adventurers need to spend tokens of valor in order to enter the battlefield, which can be obtained through log-in rewards and rare drops from enemies and chests. In the Field of Valor, party members share the rewards, which means you do not need to defeat all of the enemies by yourself. The Field of Valor will be open for one week, so Adventurers seeking great rewards, such as weapons, armor, gold coins, Dark Energy, and large amounts of silver, won't want to miss this limited time opportunity!

In addition, the Shakatu's Shop event will also be available for one week. In Shakatu's Shop, you can buy weapons and armor with ancient gold coins, a type of currency available in Black Desert Mobile. When you make purchases at Shakatu's Shop, the level of the gear you obtain will be random, but you can purchase as many items as you can afford. The type of items you can receive ranges from normal to mystical, the most powerful items currently available.
Enjoyed this article? Share it!