Pearl Abyss and Kakao Games have just sent out the latest update to Black Desert Online today, giving players the brand new Drieghan expansion. The expansion will give you so many hours of content as you'll need to deal with the new boss Garmoth, plus over 300 quests and story content. The expansion is available for download today, but here's some additional info and a trailer to give you the lowdown of what to expect.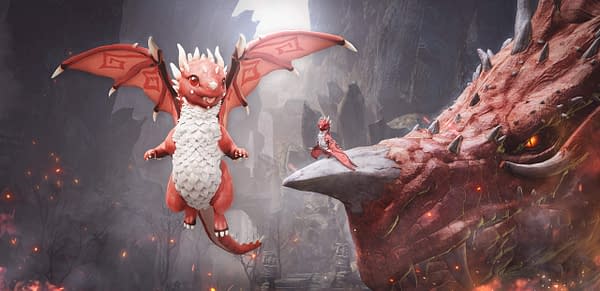 Drieghan, also known as the land of dragons and the ancestral home of dwarves is a huge new mountainous area in Black Desert Online. Adventurers will be able to travel to Duvencrune, the capital of Drieghan which shows a variety of environments of an alpine region. New monster areas such as 'Sherekhan Necropolis, 'Blood Wolf Settlement,' 'Tshira Ruins' will be released.

Additionally, players can for the very first time obtain a Special-type crimson dragon pet by defeating Garmoth and collecting Garmoth's Horn loot. The loot can be exchanged for the baby dragon pet with Gerson who can be found standing next to the trade manager of Duvencrune, the capital of Drieghan. Enthusiasts of arms can also look forward to the Dragon Slayer, a brand new powerful craftable weapon.
Enjoyed this article? Share it!