Posted in: Arc System Works, BlazBlue Cross Tag Battle, Games, Video Games | Tagged: Arc System Works, BlazBlue Cross Tag Battle
---
BlazBlue: Cross Tag Battle Open Beta Will Launch March 2nd
Arc System Works will allow you to play the Open Beta for BlazBlue: Cross Tag Battle on PC and Xbox, totally free without subscriptions.
---
Arc System Works has announced the plans to hold an Open Beta for BlazBlue: Cross Tag Battle on PC and Xbox consoles next month. Starting on March 2nd, all Xbox Series X|S, Xbox One, and Windows platform players will have a chance to take part in this cross-platform network beta, as they work out all of the kinks and iron out any issues players may have as they work to bring the title to these systems soon. As a bonus for Xbox players, you'll be able to take part without any kind of subscription or pass needed to play games online, as they're looking to get the widest pool of players with all sorts of connections possible to try it out over that weekend. We got the finer details below from the team.
"The beta test will run from Thursday, March 2 at 5 p.m. PT to Sunday, March 5 at 11 p.m. PT and will be free to download and play in advance of its full release for Xbox Game Pass, Xbox Series X|S, Xbox One and Windows coming this spring. This free demo includes access to not only online matches, but all game modes, including Tutorial, Episode Mode, Training Mode, and more, for a limited time. Players will be able to select from 53 characters total (including all previously released DLC characters). Please note only Xbox Series X|S/Xbox One/Windows are eligible to participate."
BlazBlue: Cross Tag Battle Available Game Modes
Episode Mode: Enjoy the story
Training Mode: Practice the controls, with a variety of training settings available to recreate situations from matches
Network Mode: Play online with players from all over the world, in Ranked Matches, Room Matches, and more
VS Mode: Select characters freely to face off in offline matches
Tactics Mode: Learn the game's unique mechanics as you play
Survival Mode: Take down one opponent after the next
Gallery Mode: This mode lets you view a variety of graphics
Replay Theater: Check out match replays you've saved here
Additional Beta Notes
Online multiplayer is available without an Xbox Live Gold subscription
Network connection required to play, including offline modes
Application and online multiplayer are available for free; customers are responsible for their network connection fees
Saved data cannot be carried over to the main game
Contents of the BlazBlue: Cross Tag Battle open beta test may differ from the main BlazBlue: Cross Tag Battle game
---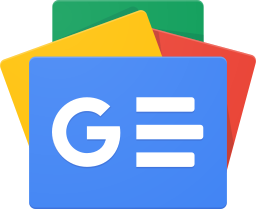 Stay up-to-date and support the site by following Bleeding Cool on Google News today!