Bleeding Cool's Best in Gaming 2018: Best Indie Game
No matter where you go, there you are. Words to live by as thousands of gamers found joy and meaning behind the story told in this year's Best Indie Game, Celeste. Matt Thorson and the entire crew he worked with behind Matt Makes Games did an excellent job of creating a single-player platformer that made you want to come back for more. Not just in the way they designed levels and created some of the most challenging levels you'll come across in the genre, but also in storytelling as the lead character deals with depression and anxiety in ways that are hardly touched on in modern gaming. Usually, when you see a darker version of yourself in a game, it's viewed as just another challenge or an obstacle or an enemy to deal with, few have you confront that enemy by embracing it.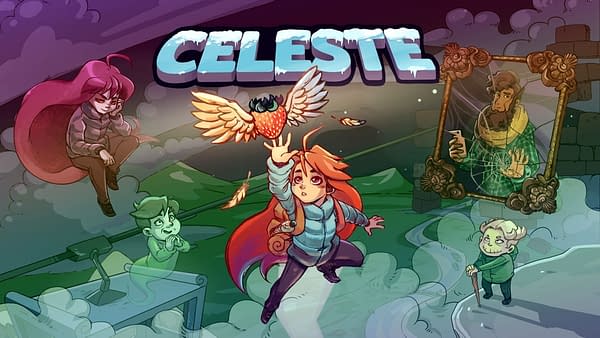 Even if you don't look at it for those factors, Celeste is still one hell of a challenge that will give any experienced platformer a couple sweat lines across the brow. It's worth taking your time to look over the game and experience the story just once, if for anything, to see how storytelling can be done correctly in a video game.
2nd: Donut Country
3rd: Moonlighter
The winners of these awards were voted on by the gaming staff of Bleeding Cool.