Bleeding Cool's Best in Gaming 2018: Best Sports Game
Sports games call to the armchair athletes and the superfans alike, which makes them fertile ground for a set of gaming awards.
The nominees are:
NBA 2K19
Madden NFL 19
WWE 2K19
Super Mega Baseball 2
UFC 3
Forza Horizon 4
And the winner is… NBA 2K19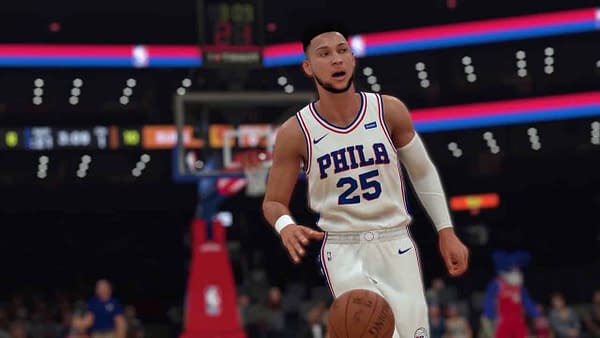 2K games has been killing it in the sports game field for the last several years, and NBA 2K19 is the perfect example of that. Sure, its got a steeper learning curve than prior games in the series, and the MyPlayer mode is slathered in microtransactions, but if you can get around that, its an absolutely stellar game and proves 2K is the company to beat when it comes to franchise sports games.
In second place, we had a three-way tie between WWE 2K19, UFC 3, and Forza Horizon 4. UFC 3 edges out WWE 2K19 just a bit in terms of graphics, though its online gameplay left a bit to be desired. However, both games are relatively even overall. While Forza Horizon 4 manages to make high speed crashes fun and rewarding, it isn't exactly a sports-based racer. Hoizon 4 is a bit more arcade-friendly than previous entries in the Forza series.
The winners of these awards were voted on by the gaming staff of Bleeding Cool.