Blizzard Unveils The StarCraft II War Chest Team League
This week, Blizzard unveils a brand new esports event to be held online with the StarCraft II War Chest Team League. The company is teaming up with Wardi with a commitment of $150k of War Chest proceeds to hold a community-run tournament. The tournament will happen in two phases across eight broadcast days for four weeks. The first phase will be a Round Robin where each team plays against each other's team with its own prize pool, which will be split proportionally depending on how well each team did. The team captains, all of whom are below with their own comments on the tournament, will not play. But they will cast their team's matches together with the opposing captain. The matches are played best-of-five, and for every map a team wins, they'll score a point toward qualifying for the next phase. Phase two will be a playoff bracket with he top six teams which will award prize money, bragging rights, and crowns the winner of War Chest Team League. A date hasn't been announced yet, all we know is it will kick off in mid-July.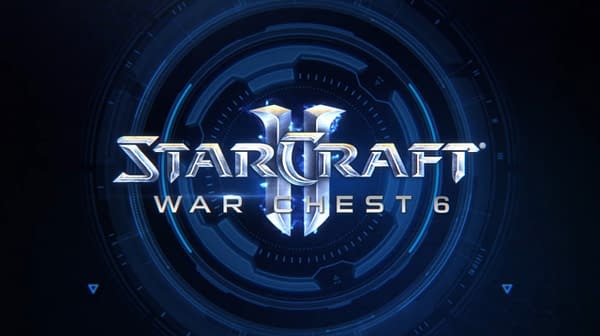 CatZ: Very happy to see War Chests continued and to have been considered to take part in this event. I'll do my best to show good casts and force-feed/hydrate the players I draft well so that they, too, can show good games.

DeMusliM: Zerg beats me :(, Protoss beats me :(, Terran beats me :(, at least I feel safe in this tournament, because these casters can't beat anyone :D

feardragon: I'm extremely pumped to be a part of this event and show the world how well I can backseat game pro players. I plan to support players after every game with a "why no storm" or "try microing better" to encourage them to be the best they can be.

Maynarde: I'm super excited for this event, and I can't wait for my squad to dumpster my mates' players while wearing those beautiful new War Chest skins.

Nathanias: My team will be going Plus Ultra this event, we look forward to showing good games for the fans. We look forward to lifting more this tournament than Rotti's Phoenix.

PiG: It's a welcome sight to see such a unique [StarCraft II] event being announced. I don't think the beta casters have any chance, the pros I draft will wreak havoc and destruction on their "favourite players". They shouldn't feel too bad as they watch their rosters fall apart and choke under pressure. It's going to be just another day for us.

Rifkin: Folks have been asking for this kind of event ever since I first got into event creation and tournament hosting. I've never had the resources to do it myself, so I'm beyond stoked to be part of this. Shout out to Wardi for taking on the headache that is organizing what should be the most hype event of 2020!

Rotti: As a sports fan I have always enjoyed fantasy competitions and drafts. To have this now with actual players in StarCraft and be a team Captain is honestly so freaking cool, I got very little to say other then I'M PUMPED AND LET'S GET IT ON. Magic Rotti picks inc wink.

ZombieGrub: This event is pretty cool and I guess my fellow casters are going to try to convince you that their team is best, but let's be real: first I got the best caster portrait in SC2, now I'm going to have the best caster team in SC2, so just go ahead and hand over the trophy.