Blizzard released a new quarterly developer update for Diablo IV this week, showing off some pre-alpha images and more details on the game. The update from Game Director Luis Barriga, which you can read here, briefly goes over what they've been working on and how the game will play out. Including areas such as storytelling, open-world gameplay, multiplayer content, and more. We have a snippet of it for you below about multiplayer, which got us interested as to how it will work out down the road. Plus you can check out several pre-alpha images below.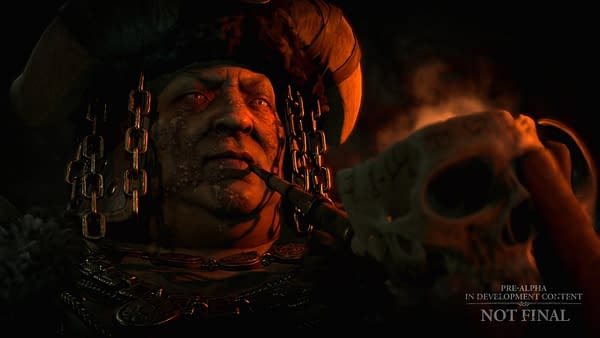 Fine tuning the right approach to multiplayer in Diablo IV has been challenging. Our goal has always been to incorporate elements from shared world games without the game ever feeling like it's veering into massively multiplayer territory. To be clear, this is a philosophy rather than a tech limitation. We find that the game stops feeling like Diablo and the world feels less dangerous when you see other players too often or in too high numbers.

I'll break down our experiences during the playtest with some examples. Dungeons and key story moments are always private—just the player and their party. Once story moments are complete and towns turned into social hubs, you'd run into a few people in town. While on the road, you'd sometimes run into a player here and there. And then finally, if you went to a location where a world event was happening, you would see a larger congregation of players trying to defend against an attack by a cannibal horde or trying to take down Ashava, the demonic world boss we showed at BlizzCon.

It's worth calling out that while some coordination is helpful during these events, you are never forced to join a party. Solo players can walk in, help complete the event, and claim a reward. We think this seamless approach to multiplayer is working well and look forward to sharing more about this approach with you. In our tests so far, the world feels alive and dynamic without compromising the feel of Diablo. And for players that do want to party up against the minions of Hell, we have new tools available to find a group, whether by activity or proximity in the game world.
Enjoyed this article? Share it!