Bloody Seattle: We Saw "Vampire: The Masquerade – Bloodlines 2" at E3
On the last day of E3 2019, we made our way over to Paradox Interactive to check out some gameplay from Vampire: The Masquerade – Bloodlines 2. We'll keep some of what happens in the story spoiler-free, but essentially the demo starts off with us waking up in our apartment as a Thinblood looking for a clan to be a part of. We make our way over to a club and meet up with one of the key members of a clan on a rooftop smoking patio. She gives us some cash to go complete a very specific mission where we need to hunt someone down and get information. At which point we get to roam around downtown Seattle a bit and test out our powers. Like super speed and some telekinesis and being an intimidating crazy-looking person to those who deal in crazy. It's cool knowing the city of Seattle having visited it so many times for events to see it in this morphed vision where vampires freely roam the night like nothing's wrong.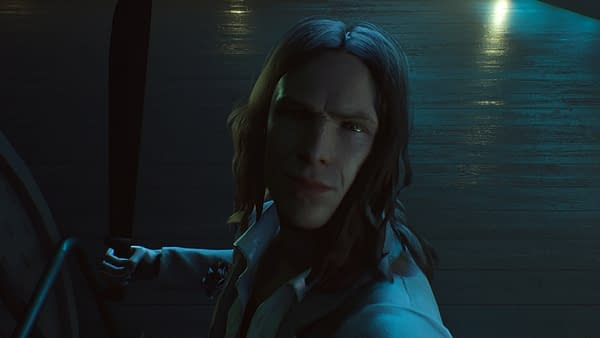 The mechanics for finding people and their life signs is cool as hell, as you can see in a picture below of someone's nervous system glowing bright white. The abilities at your fingertips are pretty cool to use as well, and the underground vampire network is totally worth exploring just to see all the different factions and places that have been turned into something of the night. I really want to play this game more and it's a shame that we won't see it until sometime in Q1 of 2020. I'm looking forward to seeing more from Vampire: The Masquerade – Bloodlines 2, and here's hoping we'll get a bigger demo in the game's hometown of Seattle at PAX West this year.