Breath of the Wild Style Open World Pokemon Game Possibly "Still on the Cards"
Director Junichi Masuda has said that an open world Pokemon RPG is still very possible in the future if Game Freak decides the audience want it.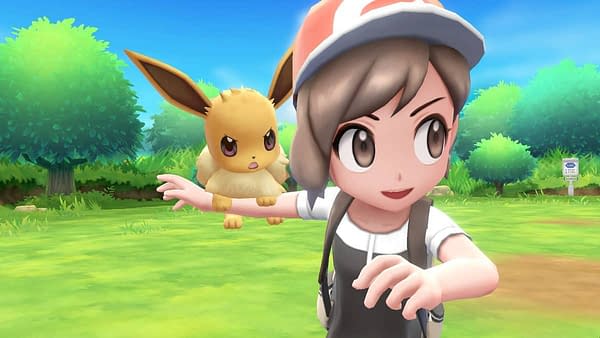 Ever since the series first hit and became popular, I think a lot of people have fantasised about a 3D open world Pokemon game. While the series certainly has a great pedigree on handheld consoles, I remember wishing for an N64 version of the idea when I was younger. There have been fan projects that replicate the idea out there before, but despite that consistent ask, Nintendo has never pulled the trigger on the concept.
Well, it seems, despite it never coming to fruition, the chance of such a game is still on the table. Speaking to Eurogamer, director at Game Freak, Junichi Masuda said that the possibility is still there. When asked specifically if an open world game in the vein of The Legend of Zelda: Breath of the Wild or Mario Odyssey could happen for the Pokemon series, Masuda said the company was open to it, saying:
I always want to be kind of facing new challenges and trying to you know, do new things with Pokémon. You know it's a different matter whether players will actually enjoy that kind of playstyle, but really you know, things like setting up an AI so that you know real world Pokémon appear, or different ways to appreciate the game, I'm always kind of thinking how to approach the Pokémon series from a different aspect so, in that sense, it's still on the cards
That answer is a bit vague, but its clear that it's not being ruled out. There is supposedly another Pokemon switch game on the horizon that isn't Pokemon: Let's Go, so maybe fans will finally get what they want when that is finally revealed.